I have received passes to the performance for free in exchange for my honest view of the performance. #ad #htc35

The Cake: Wows at Horizon Theatre in Atlanta
June is a month of many things and one of them is National Pride Month. In time for the celebration, Horizon Theatre, is showing another performance of what again proves to be another powerful one, The Cake.  As always, I have shared with you all that most of the performances that I have had the pleasure of attending left me thinking. Do I display love some kind of way daily in my interactions with people? How can I communicate it better to the ones in my circle and outside of my circle? I can honestly say that I was a little concerned about my mom-in-love seeing the play, but excited at the same time. Horizon Theatre is not afraid to confront controversial topics and that is one reason why it makes it always exciting to see what they are going to do next.
Here is a short synopsis:
When Della, a North Carolina Baker and devout Christian, is asked to bake a wedding cake for her best friend's daughter, she is overjoyed. But that joy is short-lived when she learns that the intended is another bride. Struggling to reconcile her deeply-held belief in "traditional marriage" and the love she has for the woman she helped raise, Della finds herself in strange new territory.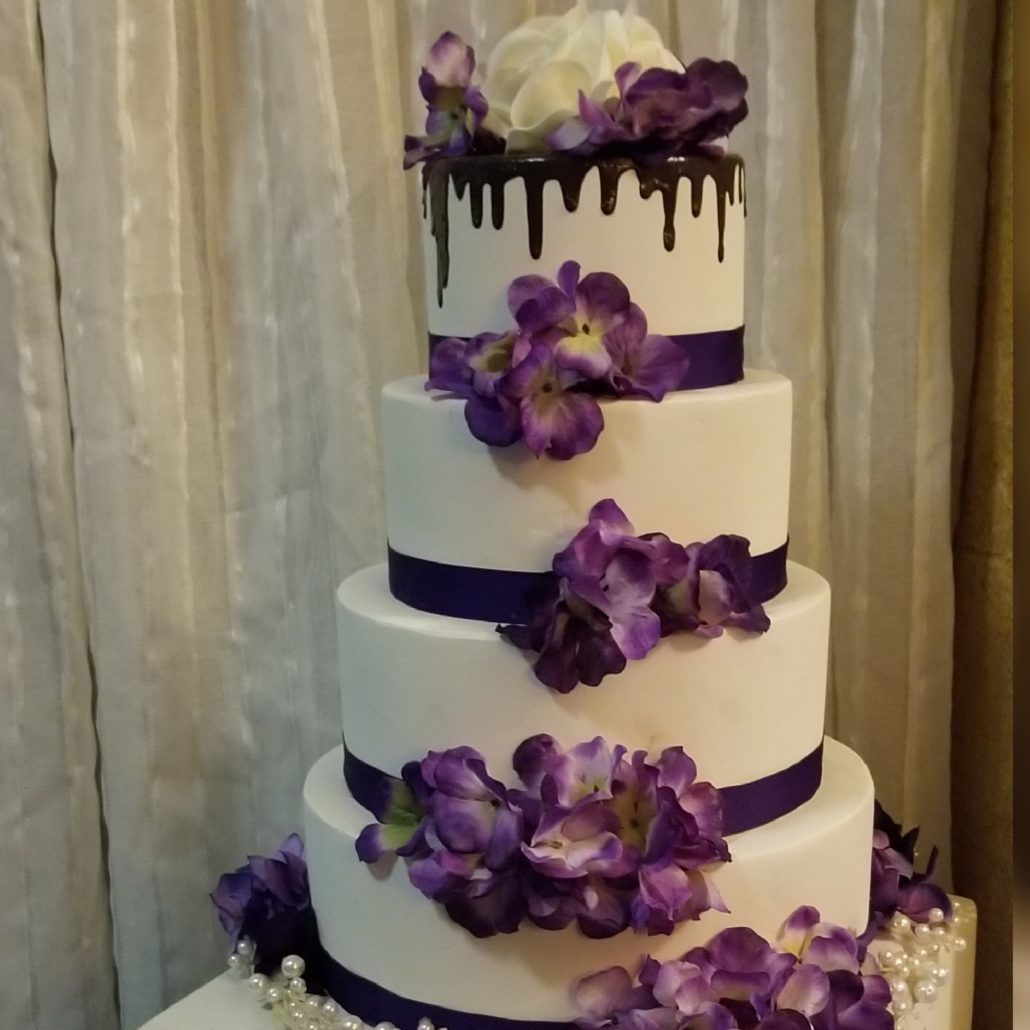 See what I mean, a topic that has some talking to each other and thinking to themselves about more what-ifs and what would you do if it was your family. I left questioning myself and some of the people in my circle. There were lots of deep topics and situations in the play and Horizon Theatre keeps handling them head on and what it left me with was, no matter what my belief set is, Love and Communication are always where you need to start. You may not ever agree with the next person, but you can always address them in love and communicate with them. Love and Communication will take you far. All types of people from various walks of life were there enjoying the play and making comments as they left how great of a performance it was.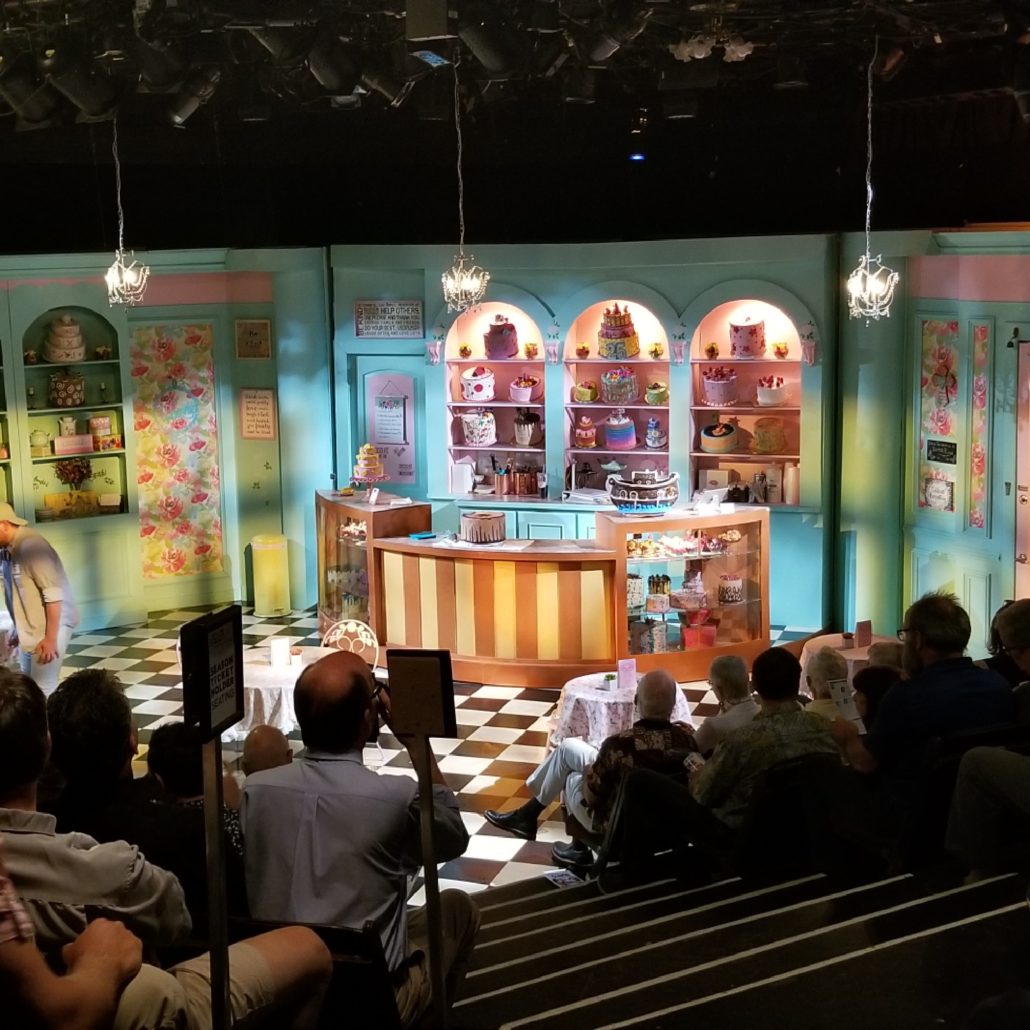 Below are just some of the outstanding work that the set designers come up with and each and every play is different. The sets are always amazing and so are the staff at Horizon Theatre. Kuddos to them all. P.S. My mom in love enjoyed her experience and when she comes back in town for another visit wants to come see another play. This is a testament of how great of a job everyone did.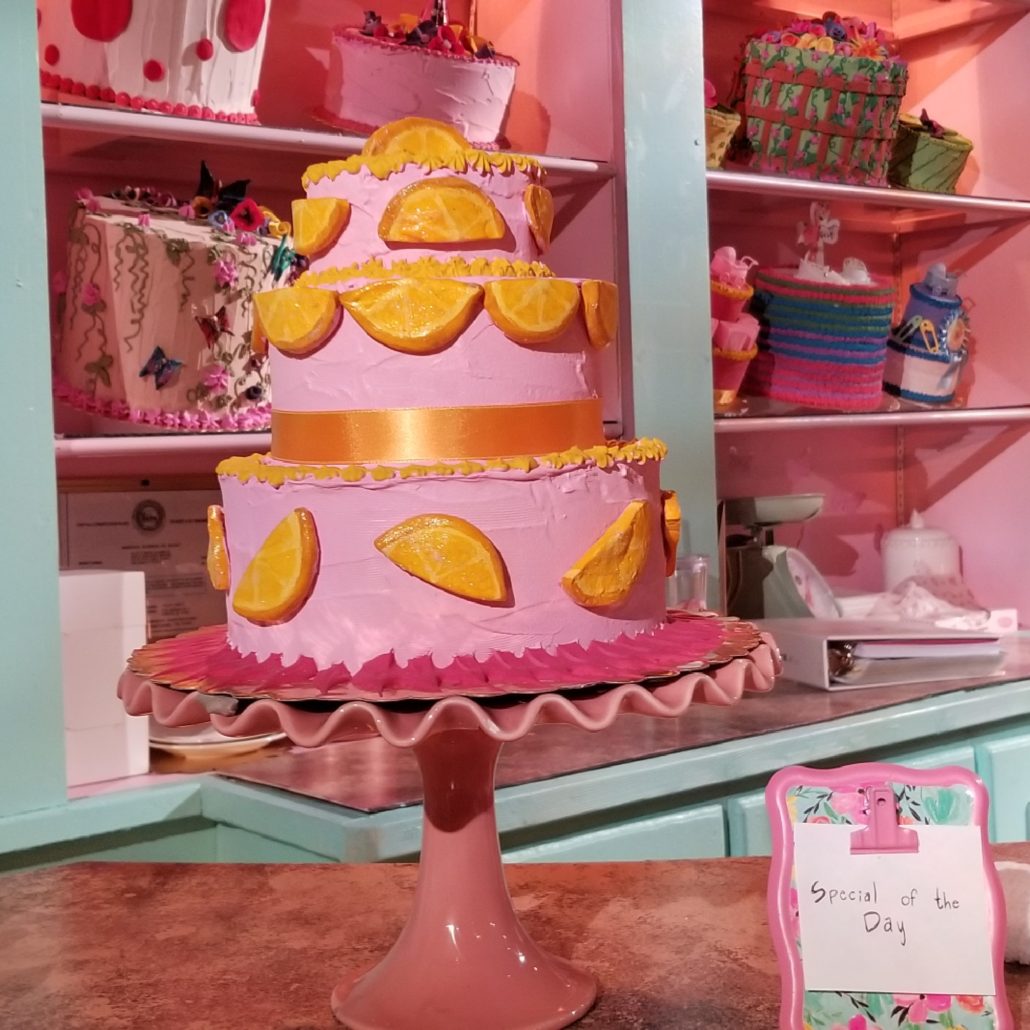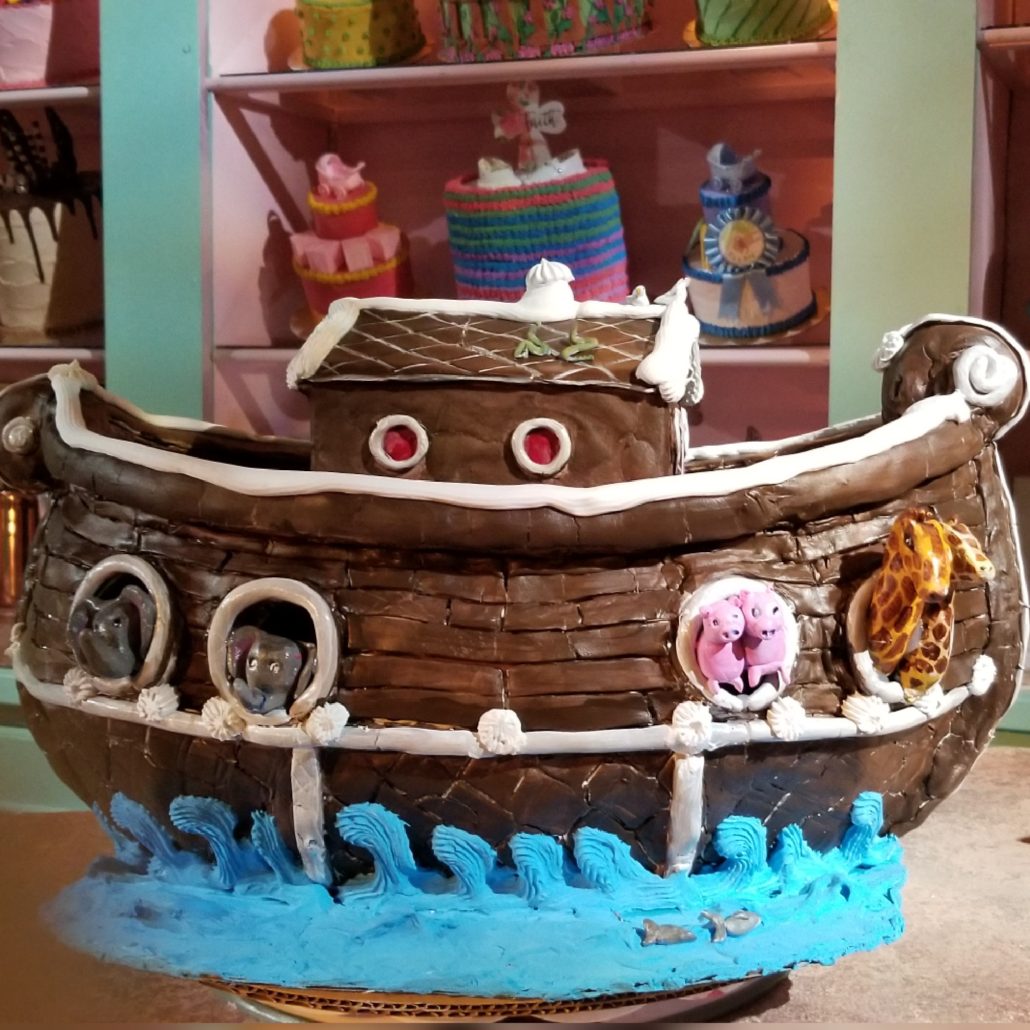 THE CAKE will run May 17 – June 23, 2019 (Press Opening: May 24, 2019). Performances are Wednesday through Sunday (Wed-Fri at 8pm, Sat at 3pm & 8pm, Sun at 5pm). There are no matinees on May 18, 2019 and June 1, 2019. There is an ADDED MATINEE on Thursday, June 20, 2019 at 11am. Tickets start at $30 for weekdays and $35 for weekends.  $20 anytime for teens and full-time student under 25 with valid student ID.   Prices are subject to change and will rise as performances fill up. Patrons are encouraged to purchase tickets early for best prices. Seating is general admission. Our intimate theatre is in the heart of Inman Park and Little Five Points at the corner of Euclid and Austin Avenues (1083 Austin Avenue NE, Atlanta, GA 30307), and includes FREE parking. Tickets and information are available at horizontheatre.com or 404.584.7450.