THE CAKE at Horizon Theatre Company
Horizon Theatre Company is continuing its 35th Anniversary Season with a production from the writer of TV's biggest hit, This Is Us – Bekah Brunstetter! THE CAKE, a touching new comedy, will hit the Little Five Points stage from May 17 – June 23, 2019. THE CAKE is hailed by STAGESCENELA as "A DEEPLY PERSONAL, DELIGHTFULLY DOWN-HOME PORTRAIT OF THE GAY-WEDDING-CAKE-WARS."  
Bound to be another conversation starter, just like PIPELINE which was another play that made one think.
About The CAKE
All is going well for Della. Her North Carolina bakery is legendary and she's just been cast on her favorite television baking competition.  And when the girl she helped raise comes home and asks her to make a cake for her upcoming wedding, she's overjoyed – until she discovers that the fiancé is actually a fiancée.  Della's life is suddenly turned upside down.  She can't really make a cake for a gay wedding, can she? Struggling to reconcile her deeply-held belief in "traditional marriage" and the love she has for the woman she helped raise, Della finds herself in strange new territory. Inspired by a story still in the headlines, this marvelously funny new play by Bekah Brunstetter (TV's This Is Us) is proof that love is the key ingredient in creating common ground.
Bringing this story to life is four of the best Atlanta actors out there. As Della, the baker forced to re-examine, is the fabulous Marcie Millard (Horizon's Third Country, City Spring's 42nd Street). Opposite Millard as Jim, Della's husband, is Horizon favorite Allan Edwards who has been on stage at Horizon at least once the past five seasons.  As Jen, a woman returning home to plan her dream wedding, is Rhyn McLemore Saver (Alliance's Ever After, Aurora's Bridges of Madison County). Finally, as Macy, the woman set to marry Jen, is Parris Sarter (7 Stage's Angry Fags, Actor's Express' Angels In America).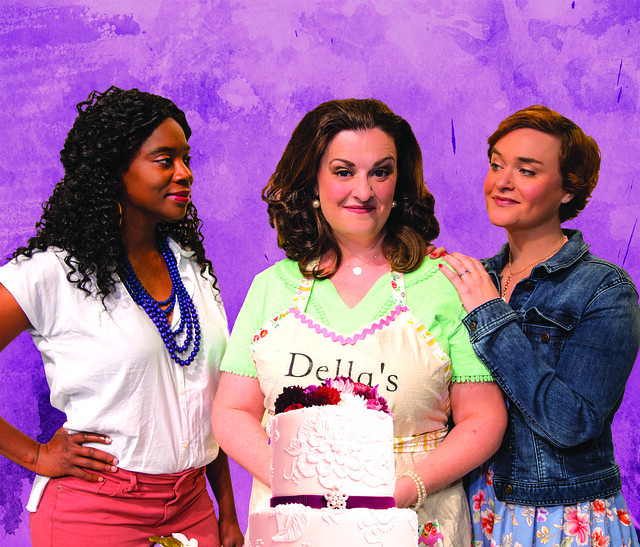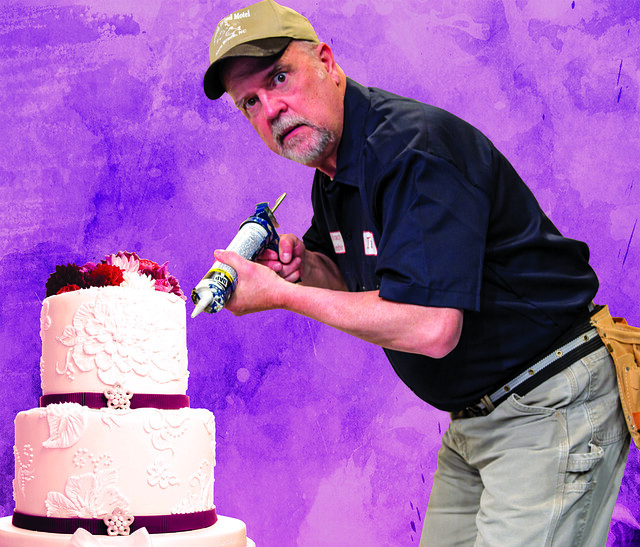 GROUP RATES
Group discounts are available for parties of 10 or more. Horizon Theatre offers a lounge space available for rental for pre-show gatherings. Contact Group Sales at 404.523.1477 x111 for more information.
ABOUT HORIZON THEATRE COMPANY'S 35TH ANNIVERSARY SEASON
From a Tony Award Winner to a Pulitzer Prize Finalist, Horizon Theatre Company's 35th Anniversary Season will be its biggest and boldest to date. Once again, Horizon will deliver smart, funny and provocative contemporary plays that change the face of Atlanta Theatre.
The Cake by Bekah Brunstetter: May 17 – June 23, 2019
ABOUT HORIZON THEATRE COMPANY
Horizon Theatre Company connects people, inspires hope and promotes positive change through the stories of our times.  We produce professional area and world premieres of smart, funny and provocative contemporary plays.  We also develop the next generation of diverse artists and audiences.  For more information about tickets, group sales, or to receive a season brochure, call 404.584.7450 or visit horizontheatre.com.