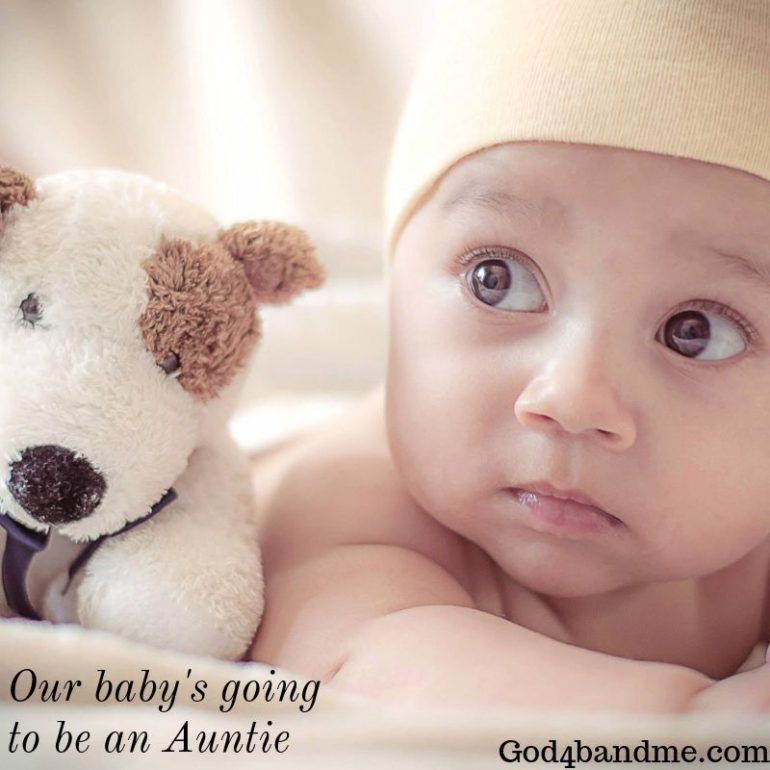 Our Baby's Going To Be An Auntie
Some of the links in this post are affiliate links. This means if you click the link and purchase the item, I will receive an affiliate commission at no extra cost to you.
Our baby will be our grandson's auntie!!! I laughed out loud at that fun fact. You see hubby and I have been standing, let's be real, in and out of faith for over 5 years. In those 5 years, we have went from renting a home with barely enough space for a child to God blessing us with a home that not only has a backyard, but a backyard with a playscape for our child.
You are probably asking, "So what is the big deal?" The big deal is that we are still waiting for our little girl that was promised to us a good 5 years or so back. In that time of waiting, we have miscarried twice and I have gone months without a cycle to even chart.
Back to the fun fact that I laughed out loud about. I had to laugh to keep myself from crying yet another time at how sometimes I believe unfair life is. I am a bonus mom to 3 grown boys and hubby just loves me so that he wants to have children with me, so when we found out that we were grandparents, picture it: I am in the bedroom in our home that is allotted for our promised little girl and looking around and seeing a changing station, dresser and a crib that quite frankly she will not be using first, but our grandson will be.
How unfair is that?!! What a hellava pill to have to swallow. If I am being honest, I was a bit upset with God and wanted to scream so loud that the neighbors would think that hubby was hurting me. I wanted to just yell at God and ask, " What the hell are you doing to me?"
I already have been waiting for years, but then this goes and happens. Not that I am not glad to have a handsome cutie pie of a grandson that he is, but I just thought that our baby, our promised baby, would be the first one using the things we purchased in preparation for them. Not our grandson.
After screaming in my head, crying and wanting to tear every last string of my hair out, I opened my Peace Belongs To Me devotional that I had been reading and the day that I was on was sharing about the faithfulness of God and it got me off of me and back to the God that made the promise to us. The funny thing about that was, I was on the wrong day' in the devotional. But God. He is faithful. He has proven to us in other areas that He does love us. Father God does care and He will do what He says He will do. He knew what I needed to read and hear at that moment.  Now let me say that I still have my moments that I still wonder what in the world is Father God doing, but I have to believe He knows what is best.
Trust and believe, I surely do not understand His timing or ways of thinking, but good grief, what a funny thing to be able to share with others when she comes that she is indeed younger than her nephew, but she is his auntie:)
What situation have you gone through or are going through that you thought was horrible, but God turned it around and made you step back and laugh?