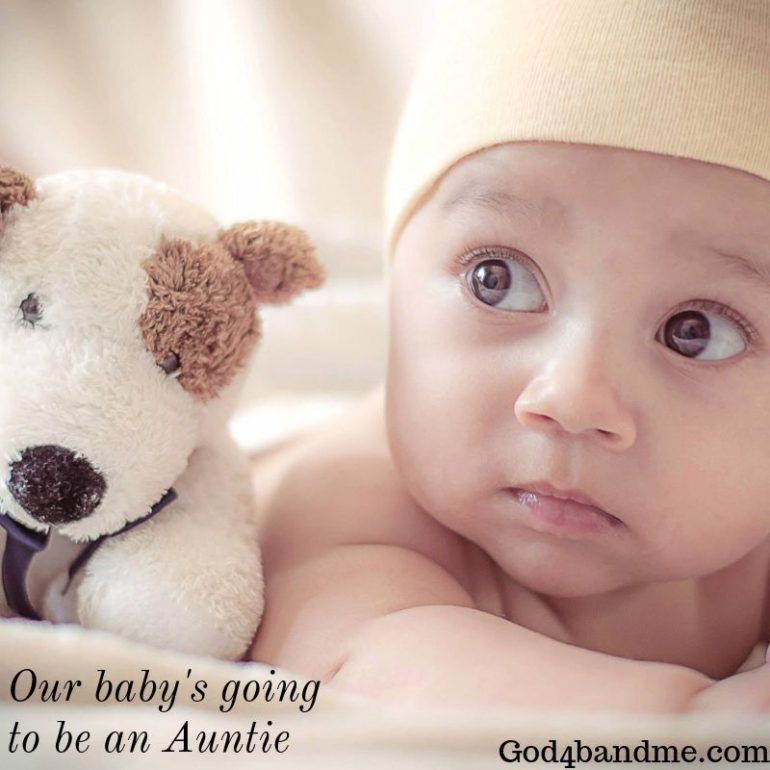 Our Baby's Going To Be An Auntie
Some of the links in this post are affiliate links. This means if you click the link and purchase the item, I will receive an affiliate commission at no extra cost to you.
Our baby will be our grandson's auntie!!! I laughed out loud at that fun fact. You see hubby and I have been standing, let's be real, in and out of faith for over 5 years. In those 5 years, we have went from renting a home with barely enough space for a child to God blessing us with a home that not only has a backyard, but a backyard with a playscape for our child.
You are probably asking, "So what is the big deal?" The big deal is that we are still waiting for our little girl that was promised to us a good 5 years or so back. In that time of waiting, we have miscarried twice and I have gone months without a cycle to even chart.
Back to the fun fact that I laughed out loud about. I had to laugh to keep myself from crying yet another time at how sometimes I believe unfair life is. I am a bonus mom to 3 grown boys and hubby just loves me so that he wants to have children with me, so when we found out that we were grandparents, picture it: I am in the bedroom in our home that is allotted for our promised little girl and looking around and seeing a changing station, dresser and a crib that quite frankly she will not be using first, but our grandson will be.
How unfair is that?!! What a hellava pill to have to swallow. If I am being honest, I was a bit upset with God and wanted to scream so loud that the neighbors would think that hubby was hurting me. I wanted to just yell at God and ask, " What the hell are you doing to me?"
I already have been waiting for years, but then this goes and happens. Not that I am not glad to have a handsome cutie pie of a grandson that he is, but I just thought that our baby, our promised baby, would be the first one using the things we purchased in preparation for them. Not our grandson.
After screaming in my head, crying and wanting to tear every last string of my hair out, I opened my Peace Belongs To Me devotional that I had been reading and the day that I was on was sharing about the faithfulness of God and it got me off of me and back to the God that made the promise to us. The funny thing about that was, I was on the wrong day' in the devotional. But God. He is faithful. He has proven to us in other areas that He does love us. Father God does care and He will do what He says He will do. He knew what I needed to read and hear at that moment.  Now let me say that I still have my moments that I still wonder what in the world is Father God doing, but I have to believe He knows what is best.
Trust and believe, I surely do not understand His timing or ways of thinking, but good grief, what a funny thing to be able to share with others when she comes that she is indeed younger than her nephew, but she is his auntie:)
What situation have you gone through or are going through that you thought was horrible, but God turned it around and made you step back and laugh?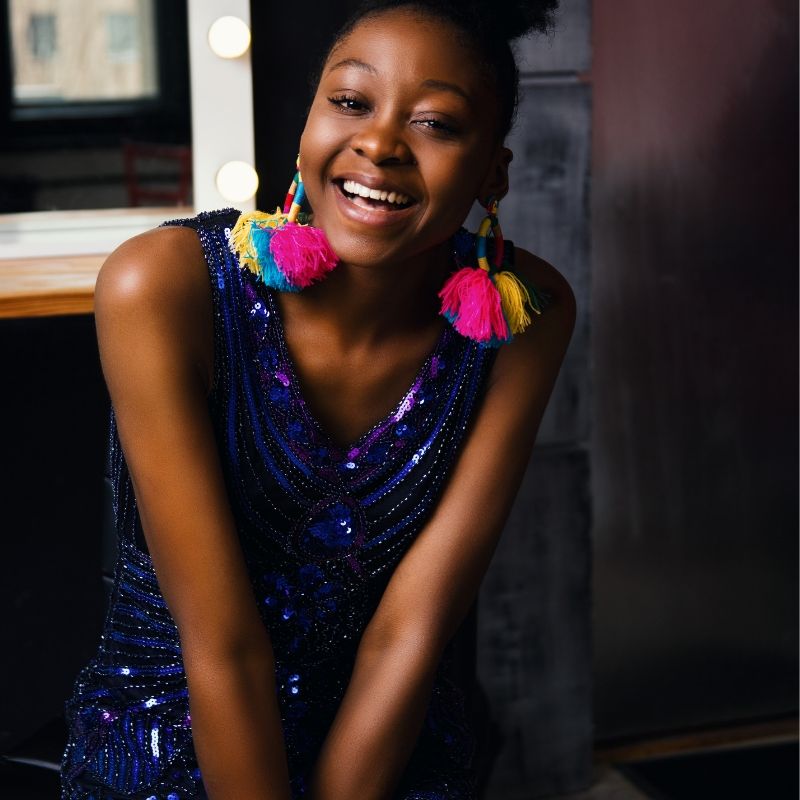 ---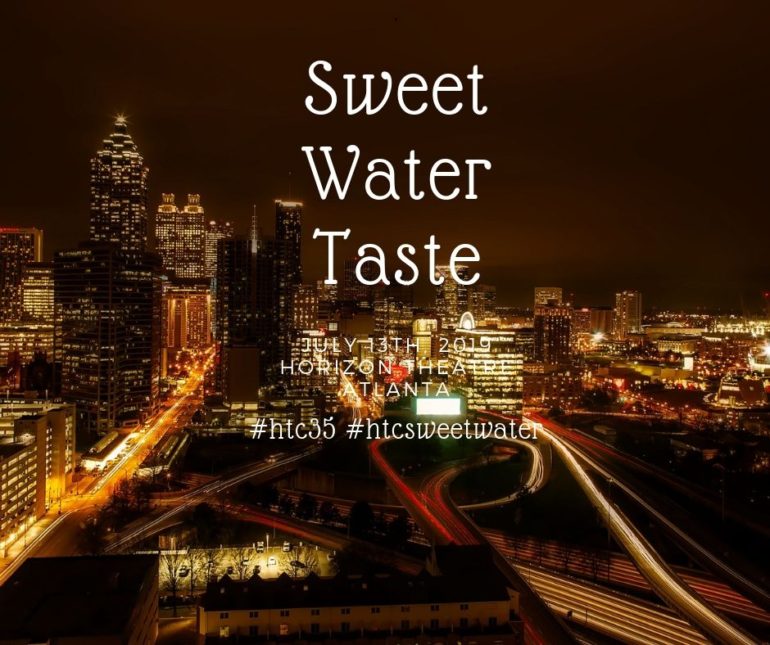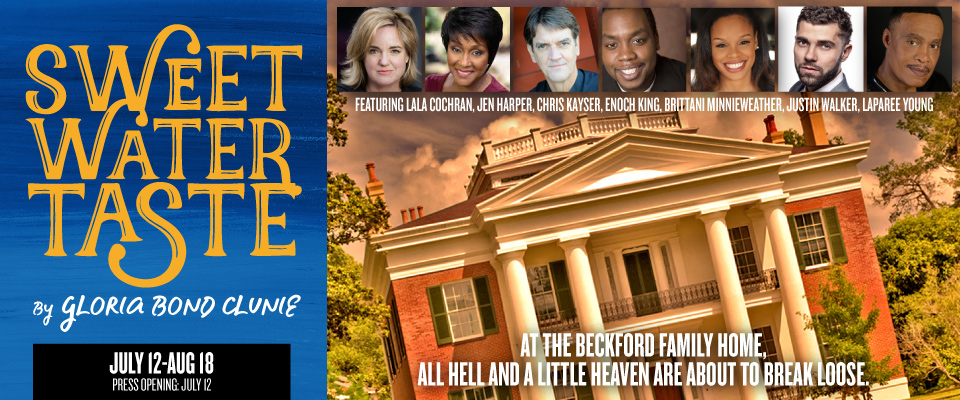 Sweet Water Taste at Horizon Theatre starting July 13th
Horizon Theatre Company is continuing its 35th Anniversary Season with a production that packs more family drama than your laugh-box will be able to stand! SWEET WATER TASTE, a new comedy from Gloria Bond Clunie, will hit the Little Five Points stage from July 12 – August 18, 2019.
"You won't want to miss this story of two families, one black, one white – two branches of one family tree in North Carolina," says Co-Artistic Director Lisa Adler.  "Funny, irreverent and topical, SWEET WATER TASTE features some of Atlanta's best actors and Horizon favorites. If you've loved previous summer productions from director Thomas W. Jones II (Blackberry Daze, Da' Kink In My Hair, How Black Mothers Say I Love You), you'll be thrilled with this Southern ensemble comedy."
All hell (and a little bit of heaven) breaks loose when Elijah Beckford, a prominent southern black undertaker, approaches his wealthy white cousins, Charlie and Elizabeth Beckford, and demands to be buried in "the family cemetery." SWEET WATER TASTE is an award-winning comedy making its South-Eastern premiere at Horizon Theatre Company this summer.
Performances are Wednesday through Sunday (Wed-Fri at 8pm, Sat at 3pm & 8pm, Sun at 5pm). Tickets start at $30 for weekdays and $35 for weekends.  $20 anytime for teens and full-time student under 25 with valid student ID.   Prices are subject to change and will rise as performances fill up. Patrons are encouraged to purchase tickets early for best prices. Seating is general admission. Our intimate theatre is in the heart of Inman Park and Little Five Points at the corner of Euclid and Austin Avenues (1083 Austin Avenue NE, Atlanta, GA 30307), and includes FREE parking. Tickets and information are available at horizontheatre.com or 404.584.7450.
ABOUT HORIZON THEATRE COMPANY
Horizon Theatre Company connects people, inspires hope and promotes positive change through the stories of our times.  We produce professional area and world premieres of smart, funny and provocative contemporary plays.  We also develop the next generation of diverse artists and audiences.  For more information about tickets, group sales, or to receive a season brochure, call 404.584.7450 or visit horizontheatre.com.
Major funding is provided by the City of Atlanta Mayor's Office of Cultural Affairs, the Fulton County Board of Commissioners and Fulton County Arts and Culture, the Metropolitan Atlanta Arts Fund, The Shubert Foundation, the Imlay Foundation, The Community Foundation of Greater Atlanta and Bloomberg Philanthropies.   Horizon is also supported in part by the Georgia Council for the Arts through appropriations from the Georgia General Assembly.   GCA is a partner agency of the National Endowment for the Arts.  We are grateful for our play and program corporate sponsors:  the Turner Voices initiative of Turner Broadcasting, Macy's, the National New Play Network, and Kilpatrick Townsend.
---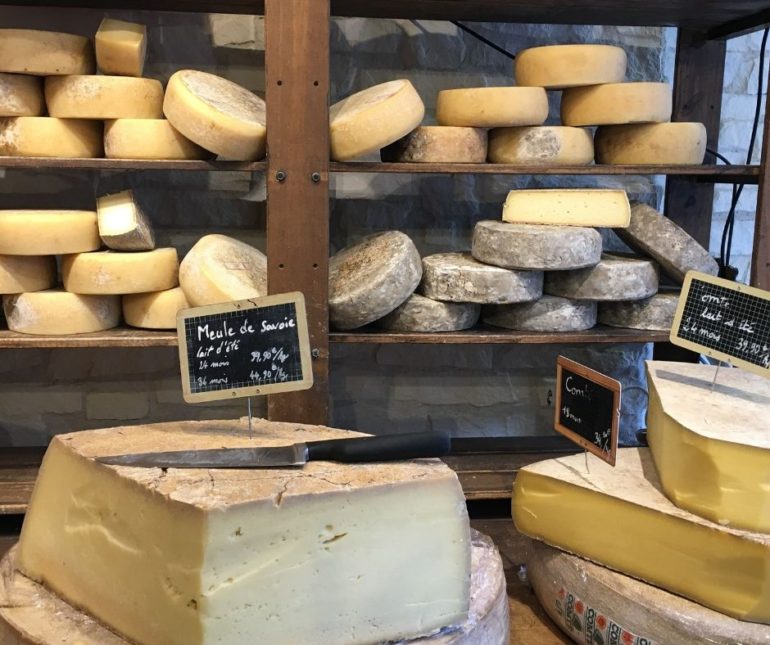 Looking for new and exciting ways to make super summer recipes with Gayo Azul®!  Gayo Azul® cheese is a brand with a rich heritage and a strong Dutch Influence and has been a traditional staple for Caribbean Hispanics for decades.  Growing both its fan base and distribution, Gayo Azul® has a delicious line-up of cheeses that are made with fresh cow's milk and are 100% natural, hormone and antibiotic-free. The Gayo Azul® assortment is sure to please any cheese lover with its versatile cheeses that can be purchased as wedges, chunks, cubes, slices, balls, and wheels. Gayo Azul® can be found at Publix locations.
Gayo Azul® is sure to please every palate and can be used in a variety of different recipes such as exciting cheese plates, appetizers, dips, soups, salads, sandwiches and entrees. This summer add Gayo Azul® cheese to classic dishes such as Quesadillas, Tacos, Enchiladas, Burritos, and Nachos!
Some of the varieties include:
Gayo Azul Dutch Gouda – this versatile cheese is perfect for slicing, shredding, and melting in any recipe.
Gayo Azul Dutch Edam – this cheese is a bit firmer than Gouda, yet has a rich flavor and smooth creamy texture.
Gayo Azul Fresh Queso Blanco – a mild and fresh tasting white cheese that holds its shape when melted and is perfect for grilling.  It has a crumbly texture and is great for salads, soups and tacos.
Gayo Azul Sliced Muenster – a delicious cheese that is amazing served hot or cold, on sandwiches or any favorite recipe.
Check out this wonderfully delicious quesadilla recipe: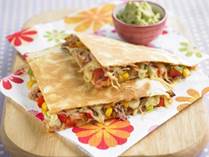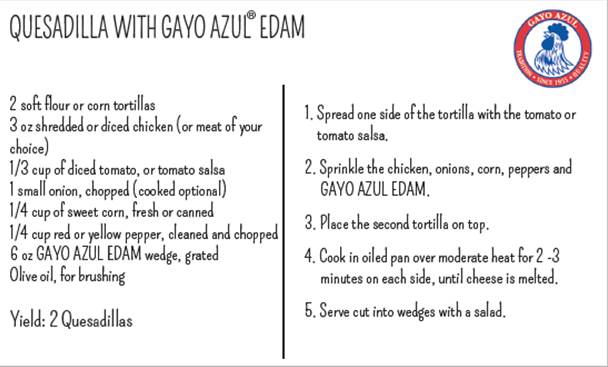 What is your favorite recipe featuring cheese? Have you tried Gayo Azul cheese? If so, which one?
---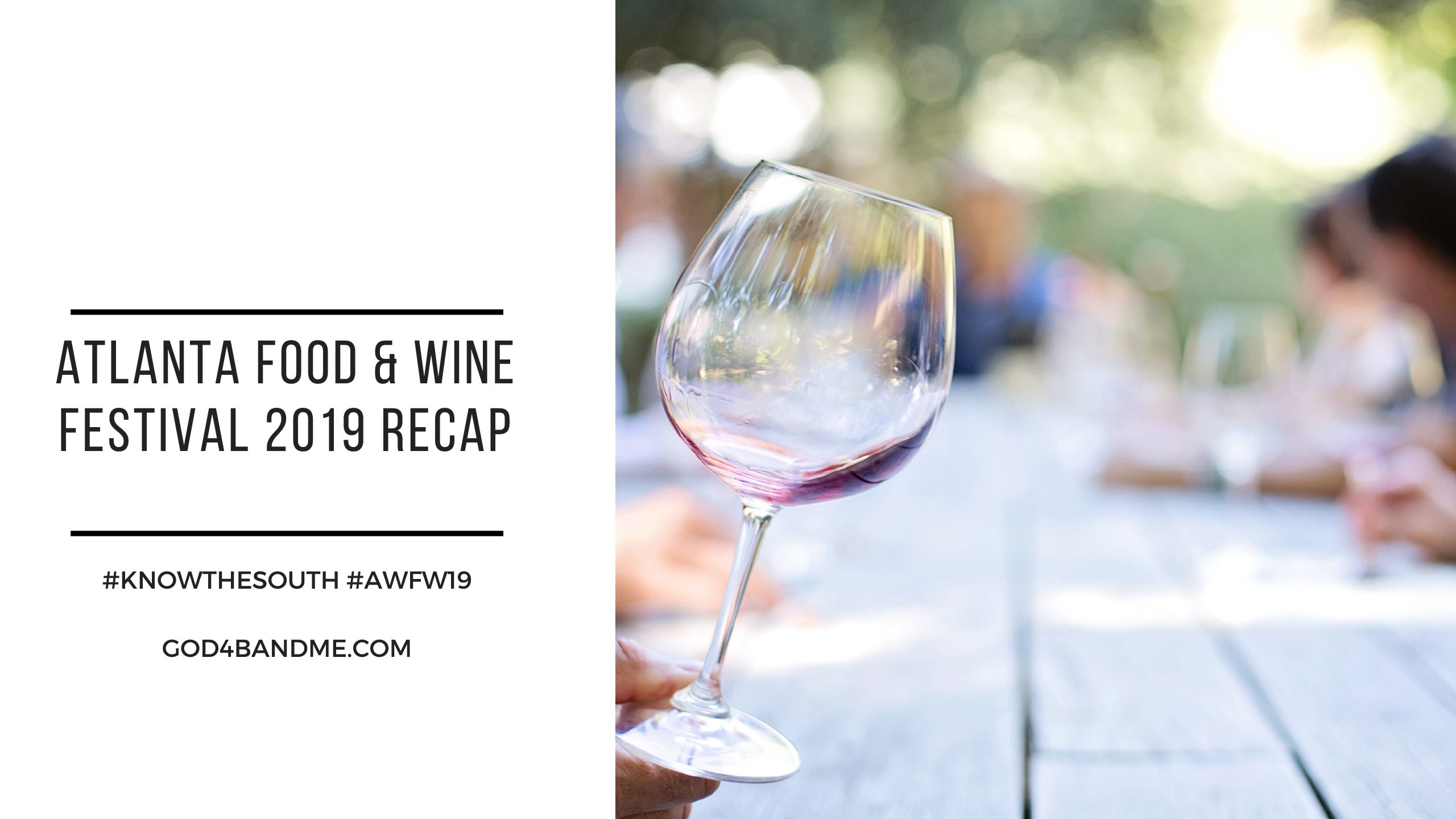 Many from miles around drove and flew in to be in town for the 9th Annual Atlanta Food and Wine Festival. Where was it? Loews Hotel Downtown Atlanta of course and for the 1st time, the Tasting Tents were at Historic Fourth Ward Park. Why you say? Where else would you go if you are a food and cocktail connoisseur. It is only the most anticipated events in Atlanta during the Summer. It is the kick off of all kick offs when it comes to festivals in Atlanta.
I have been 3 years in a row and have not been disappointed by the activities, only by the fact I could not afford to bring all my friends with me. It is truly a phenomenal event, that started on Thursday with Destination Delicious and ended on Sunday with the tasting tents.
1st Stop for Me, now trust me, there were a lot of things going on especially if you were Connoisseur. But anyhow, destination delicious, presented by The Local Palate, was at The Stave Room and I was indeed in for a treat. Never had I had the opportunity to attend Destination Delicious and after witnessing it first hand, I really felt deprived. I had truly missed out by not attending in past years. Lots of libations (alcoholic and non-alcoholic), dancing (the dj was on point) and delicious chef creations from all over the South, GA of course, Mississippi, Arkansas (wait until I show you how they impressed me), as well as other Southern states.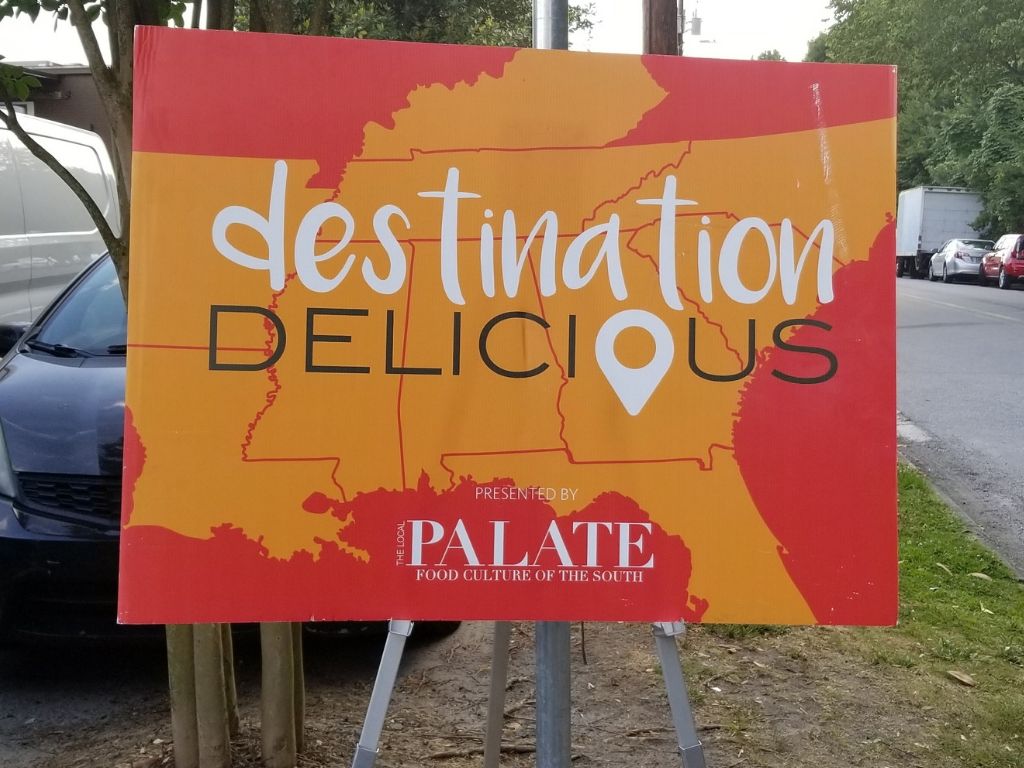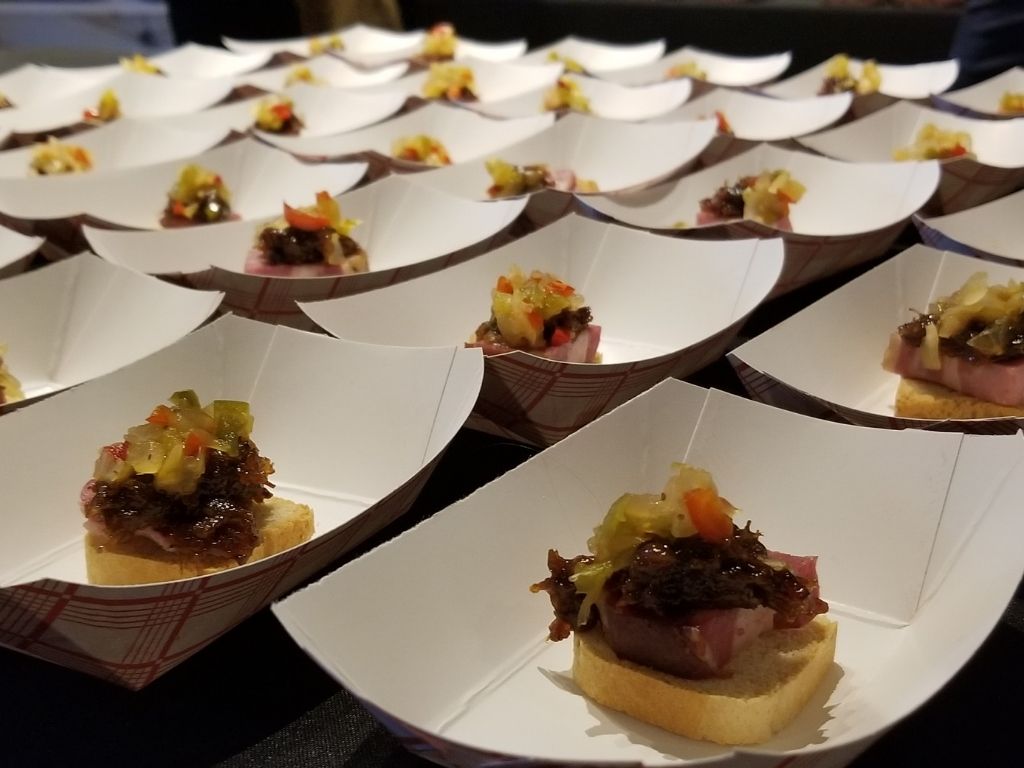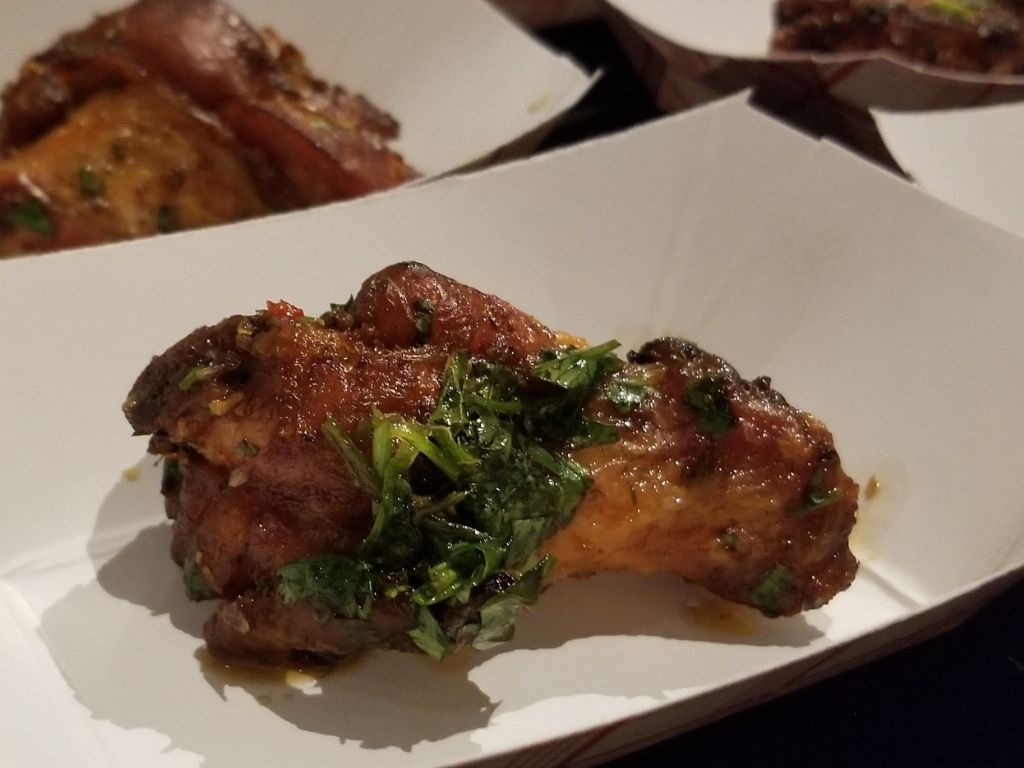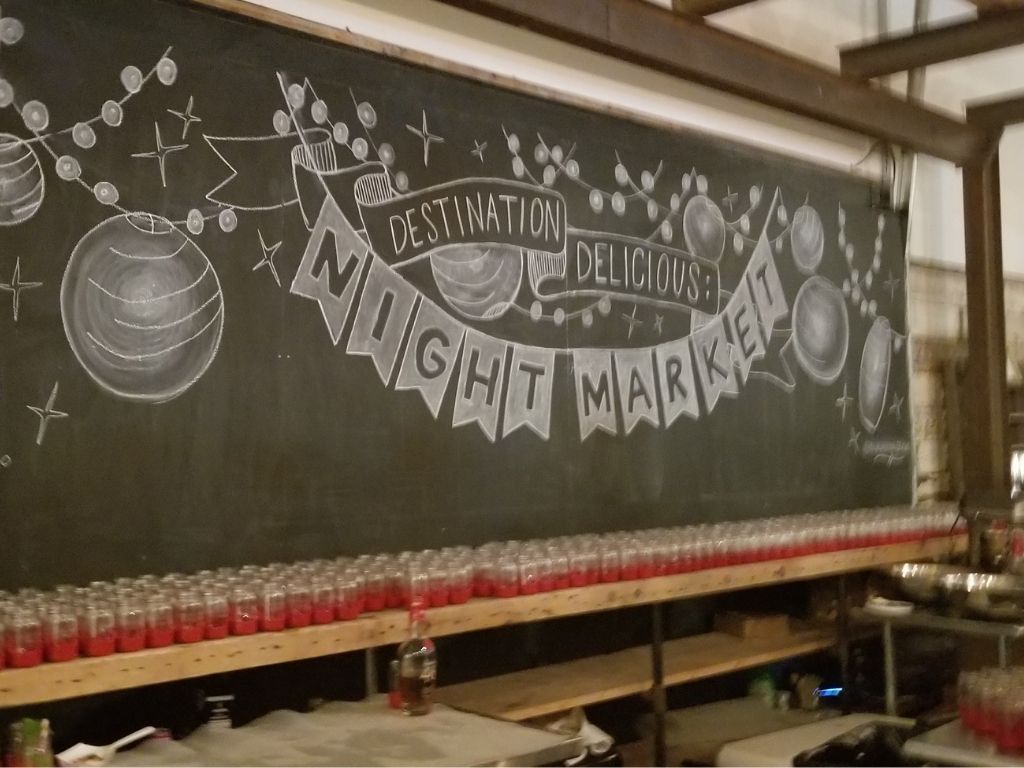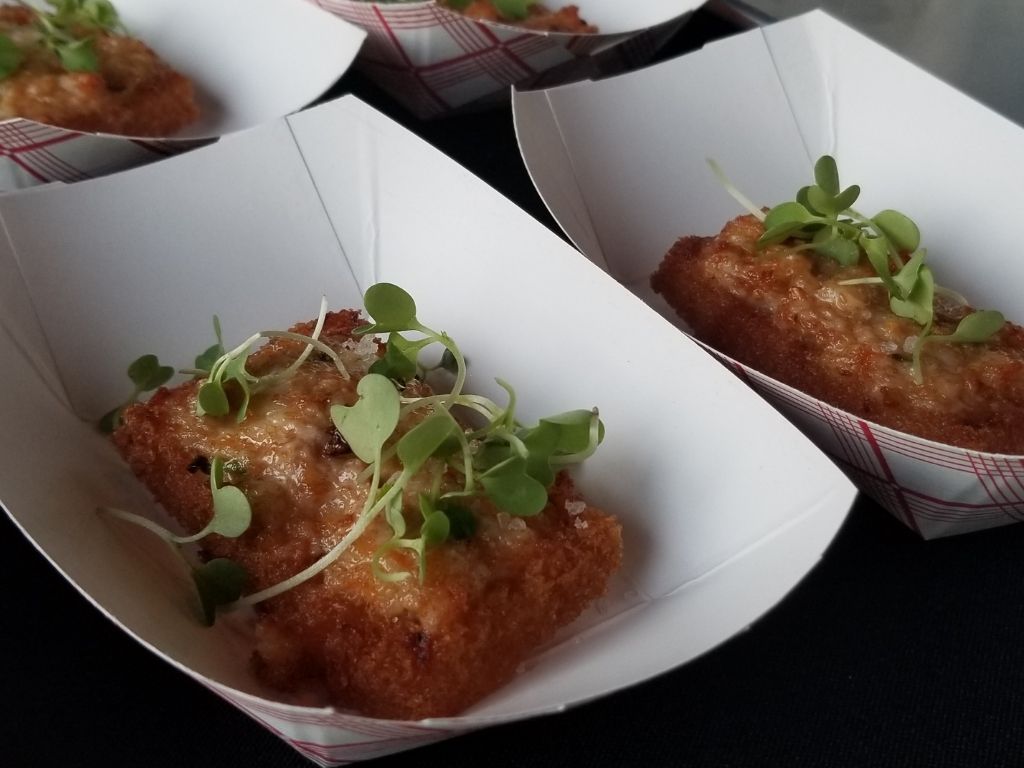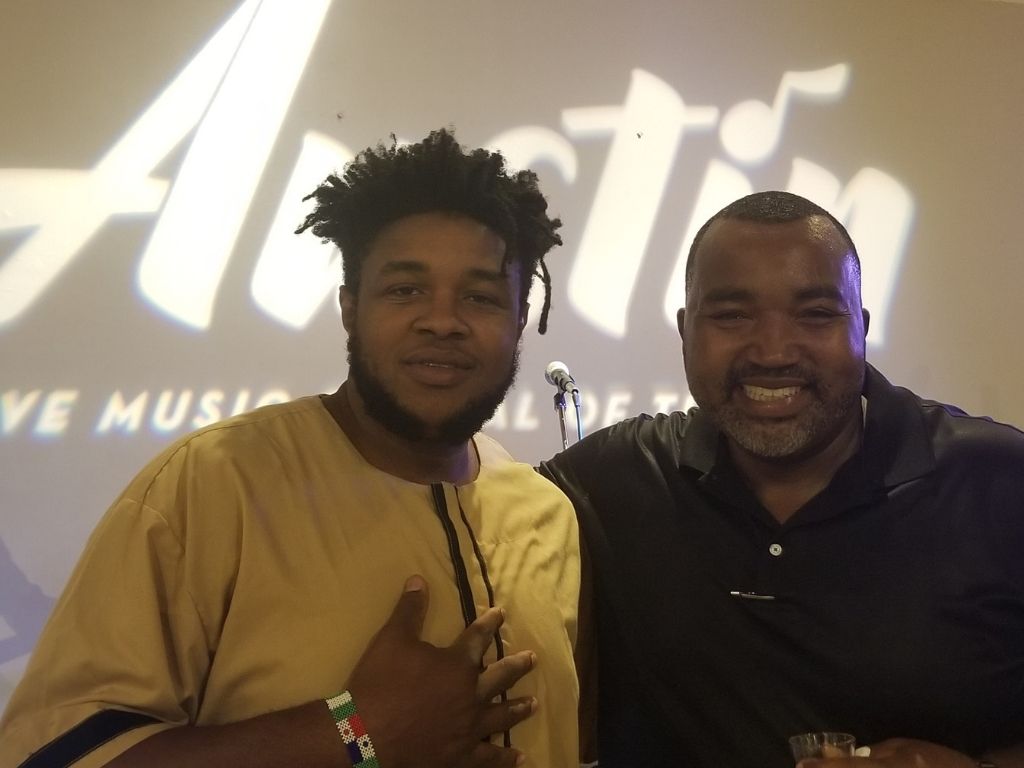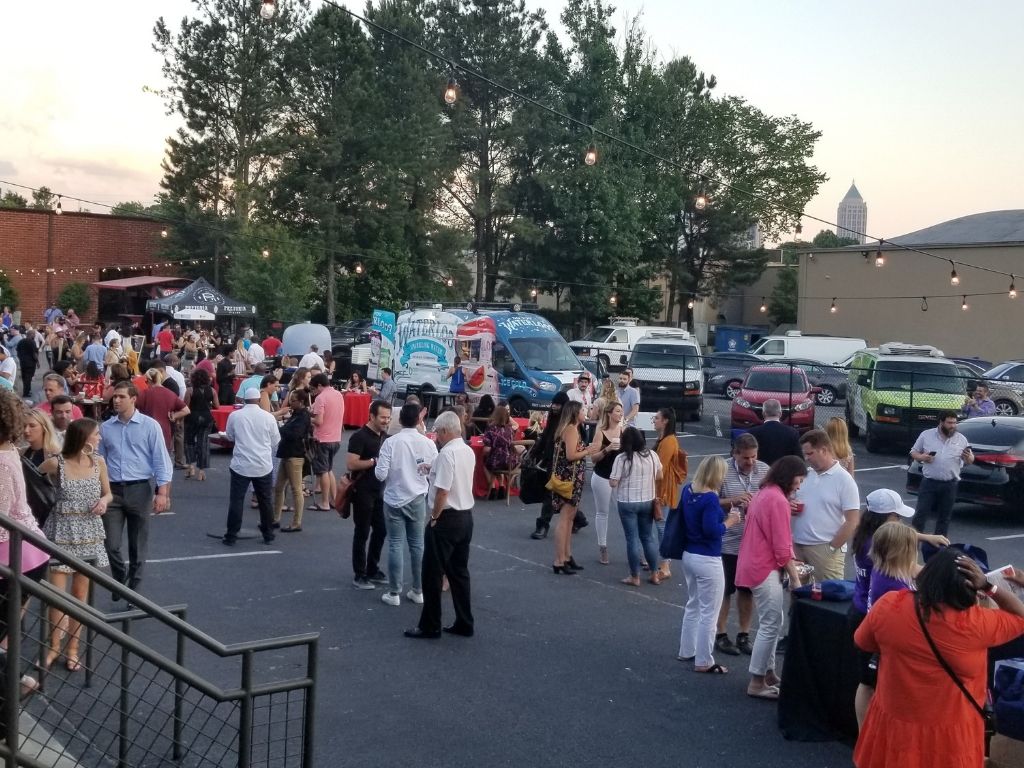 Off the 'Eaten Path #afwf19 #knowthesouth
After some needed rest after dancing, eating and drinking the night away, we attending a wonderful breakfast in the Connoisseur's Lounge in the Loews Hotel, entitled, Off the 'Eaten Path where chefs shared with us their stories and were able to showcase flavors and destinations one probably did not think of including small to large establishments (including places you would never think of). What a learning experience and what some have to go through to share their talents and love for food and of course, we had the chance to mix and mingle with them as well.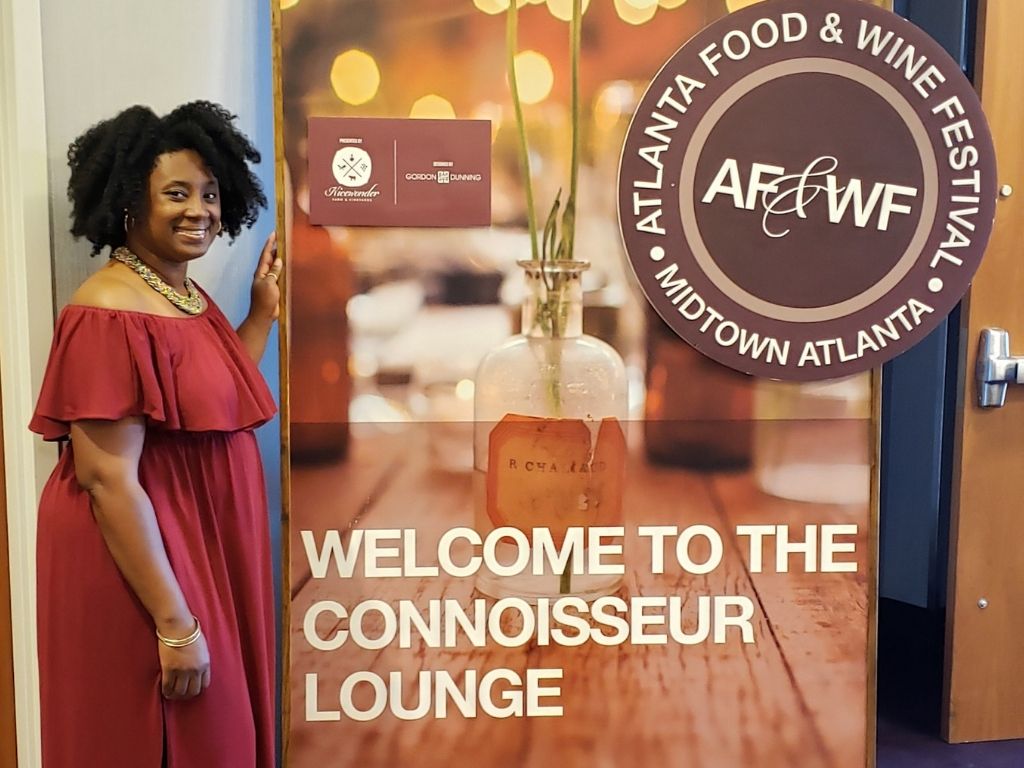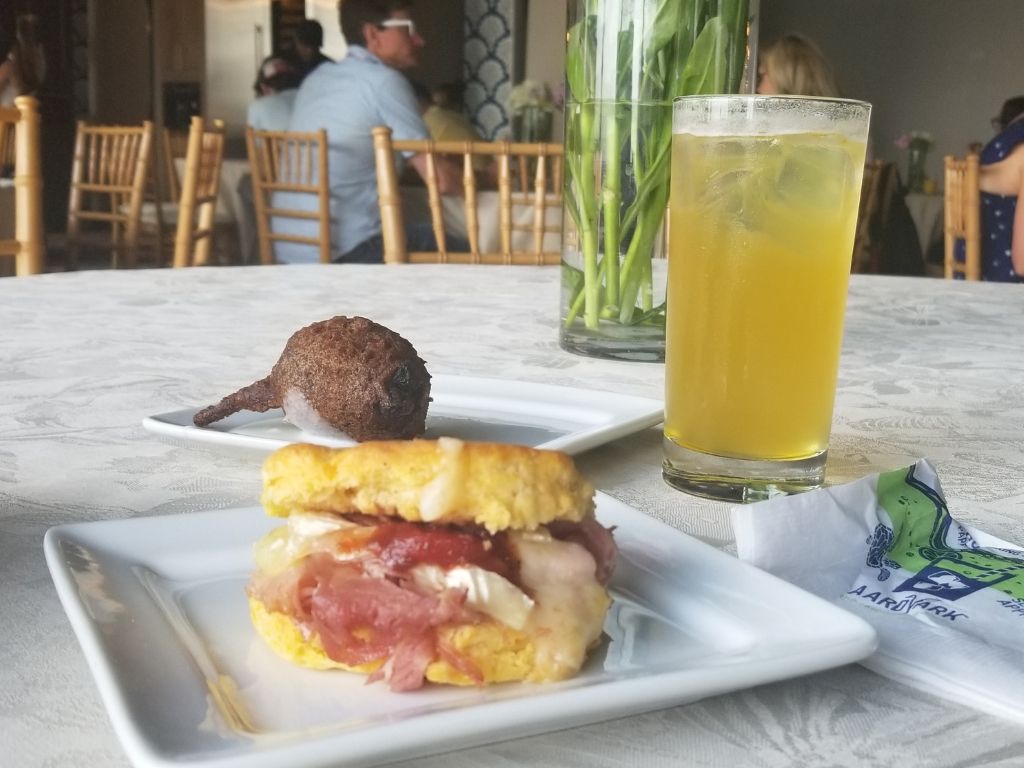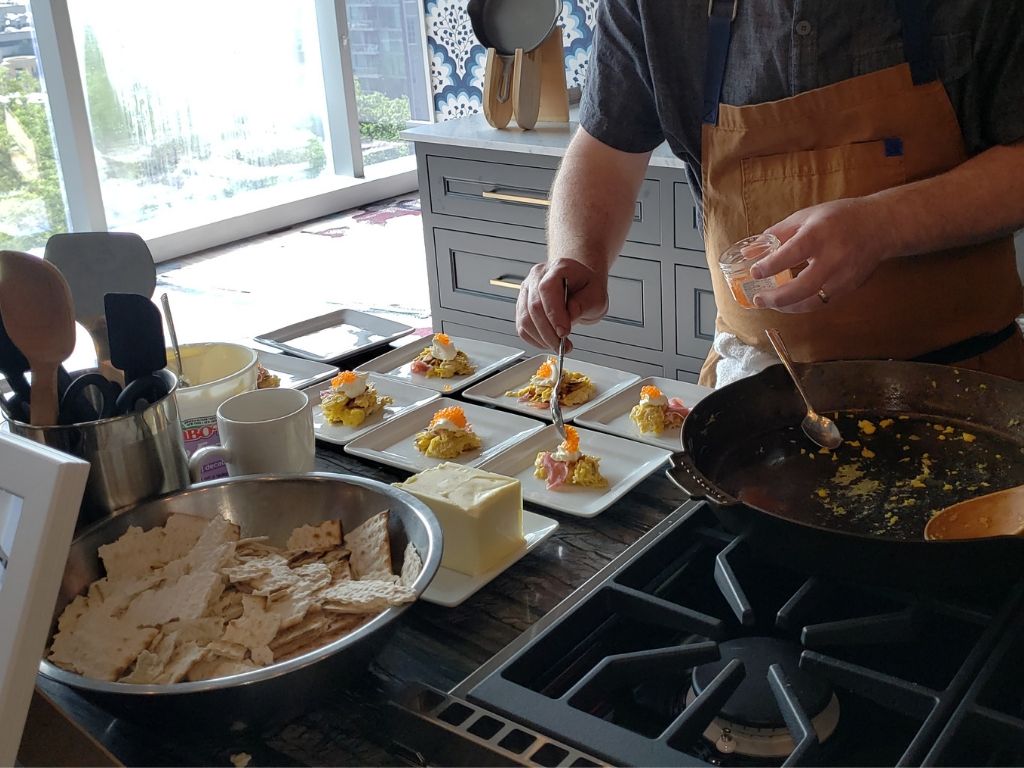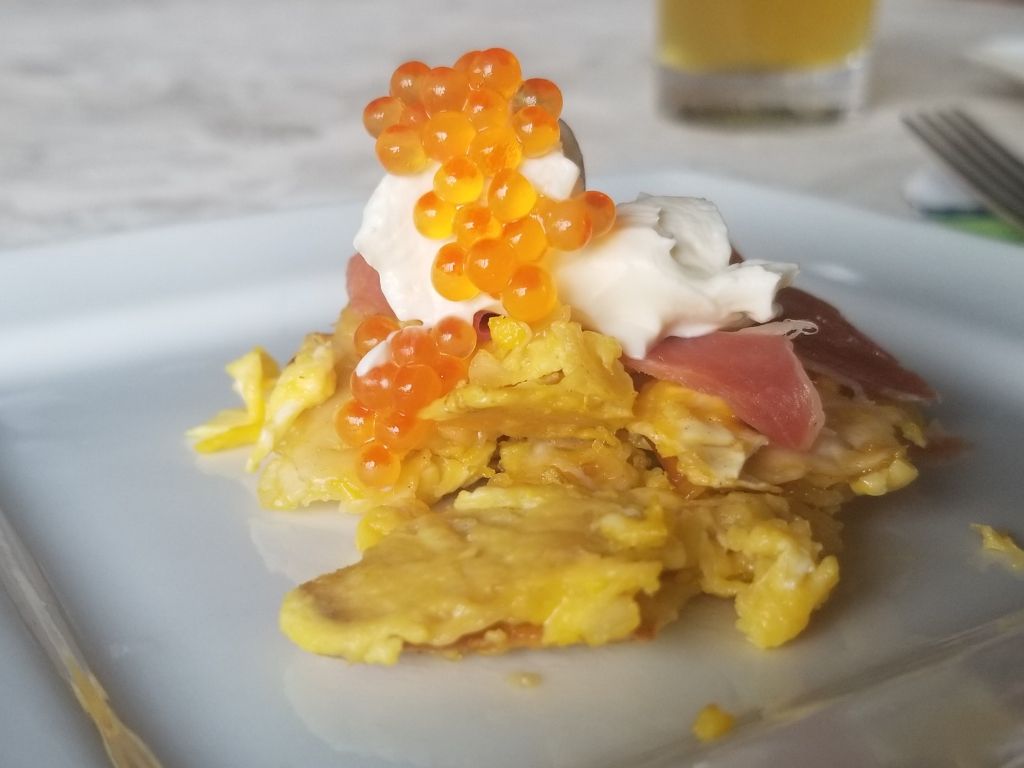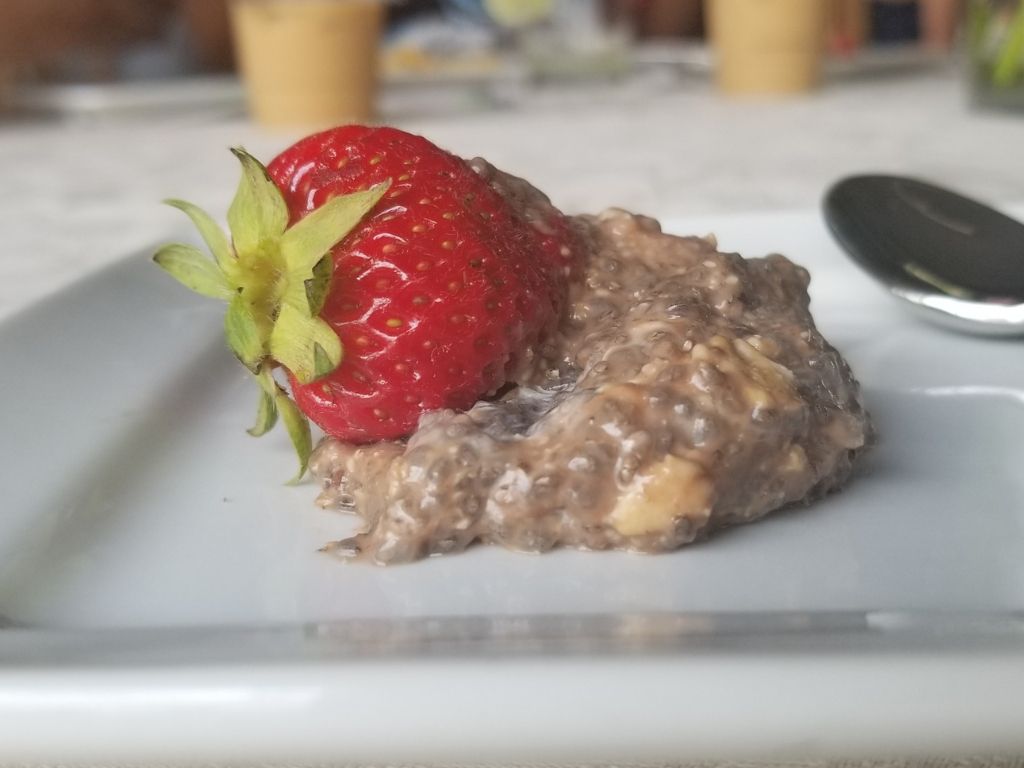 Friday Lunch: Summer Sizzle
After that wonderful time of interacting with some great people, we awaited our chance to attend the Friday Lunch: Summer Sizzle session on the Grilling Terrace, which had cold libations, wonderful flavor creations and more from where, of course, the South's best chefs. So many tasty drinks and eats that it was so hard to pick a fave, because all of them were winners, but I honestly kept going back to Chef Deborah VanTrece's plate of yumminess (pic) and the Hayman's London Dry Gin drink.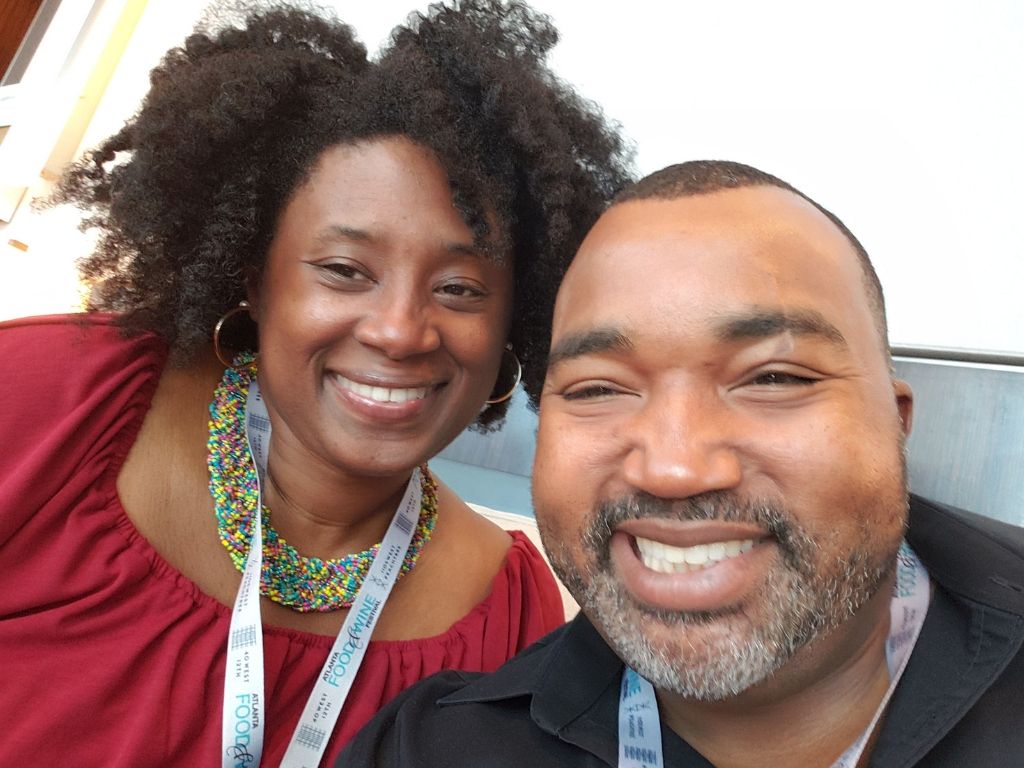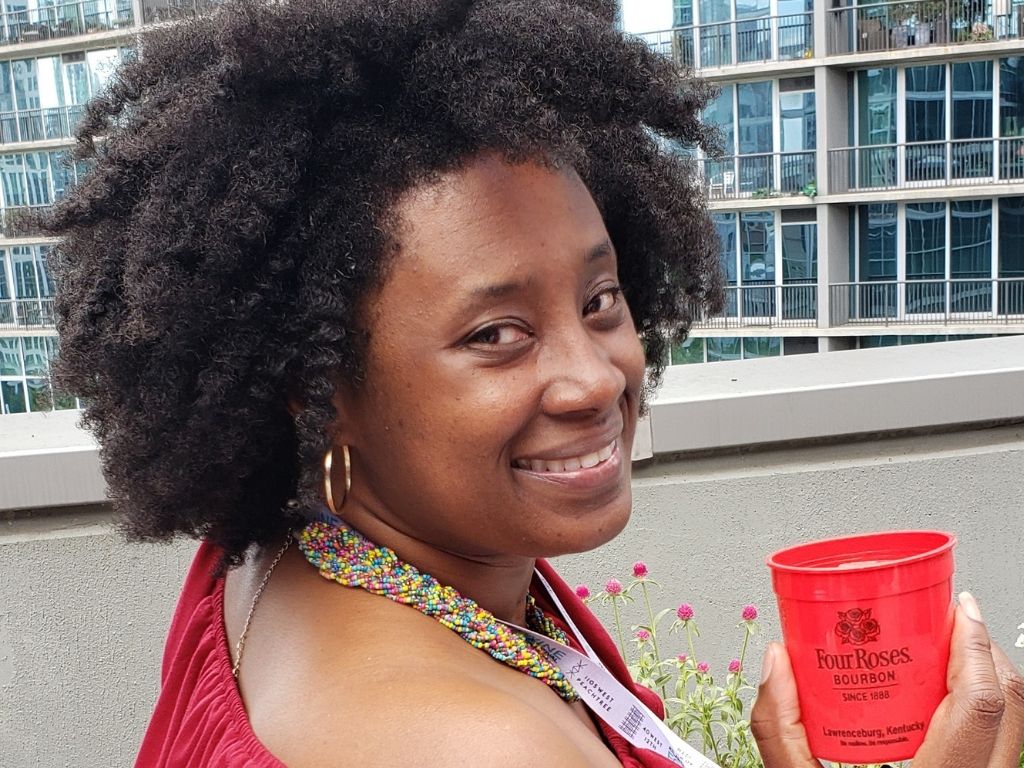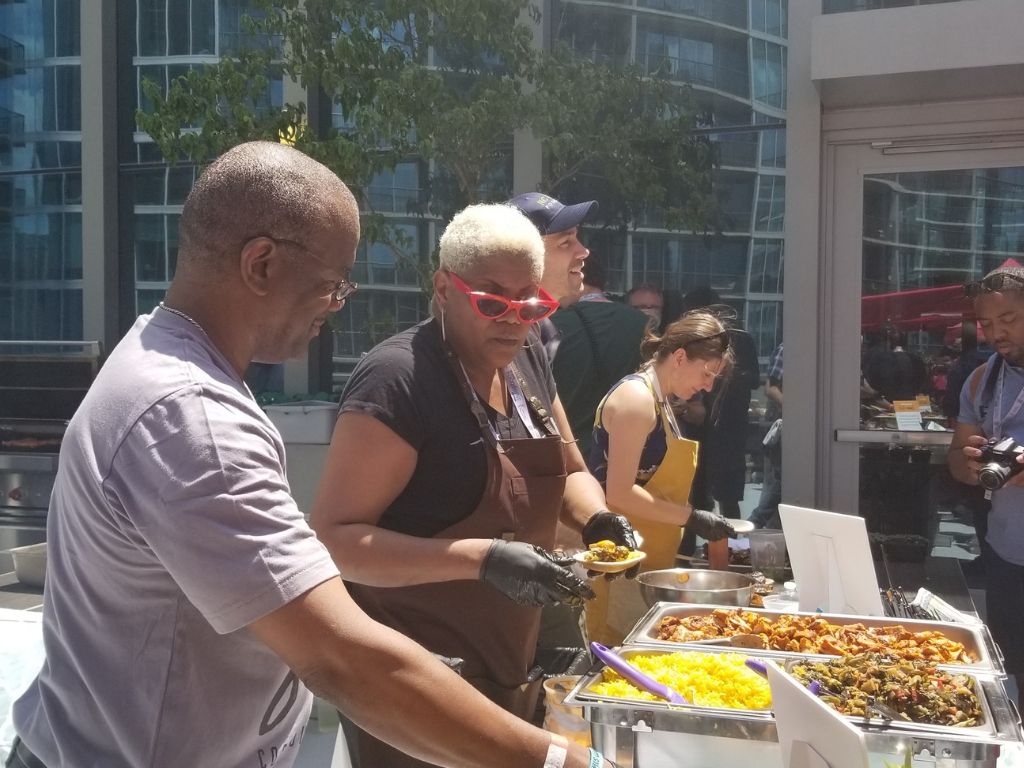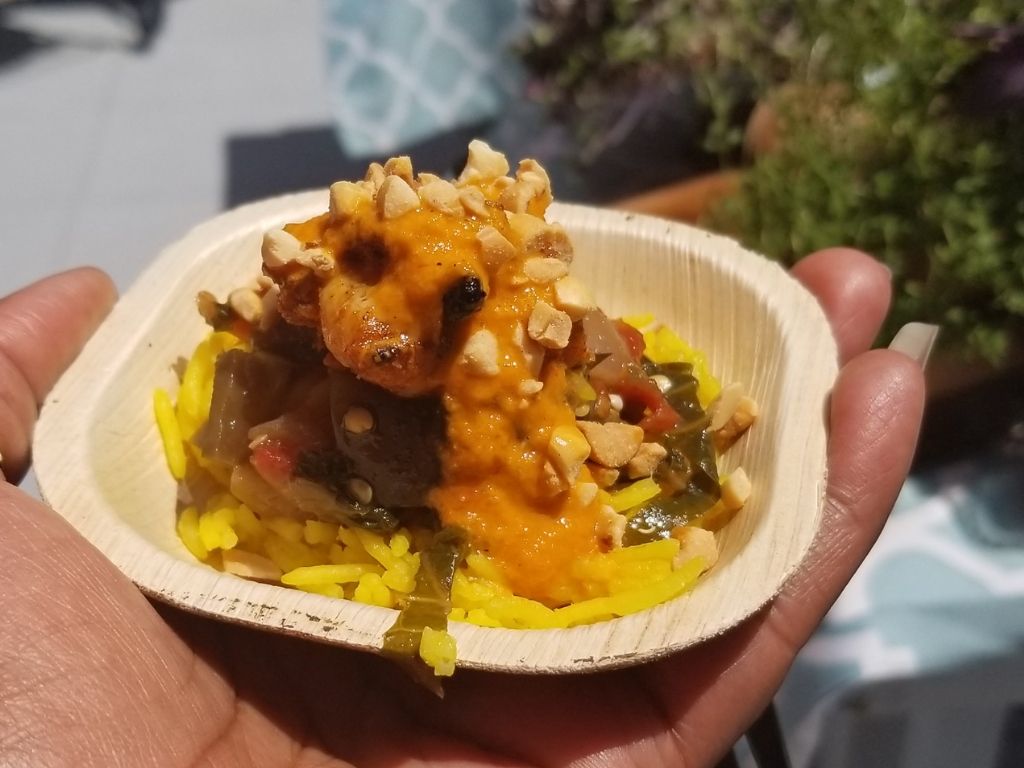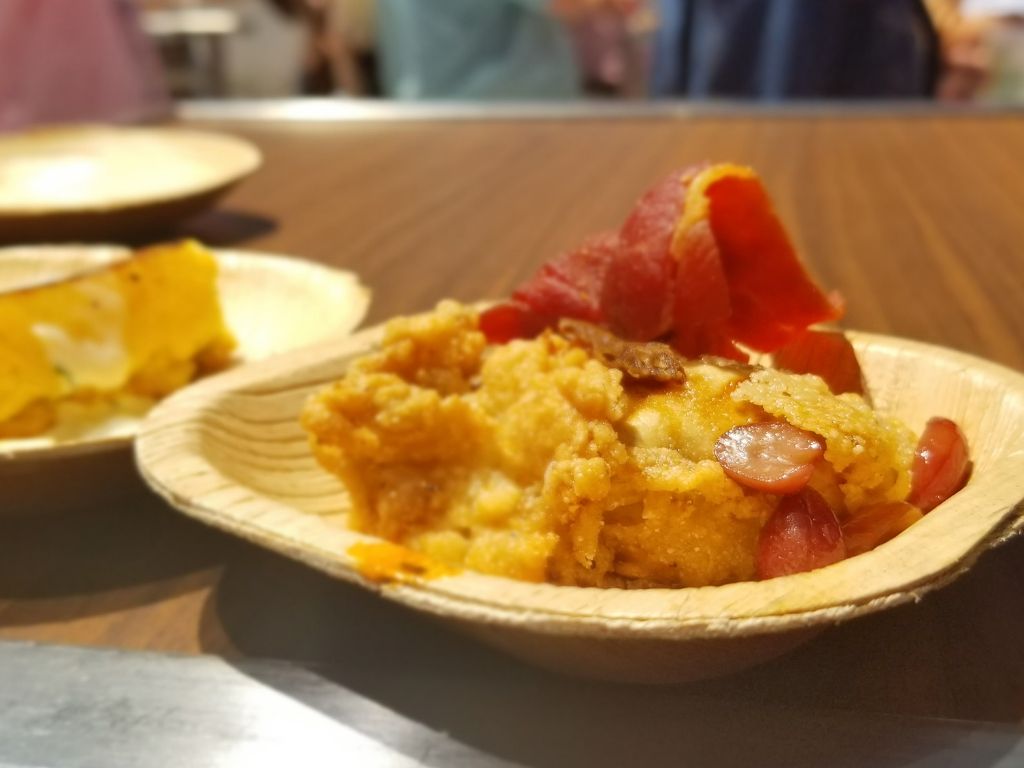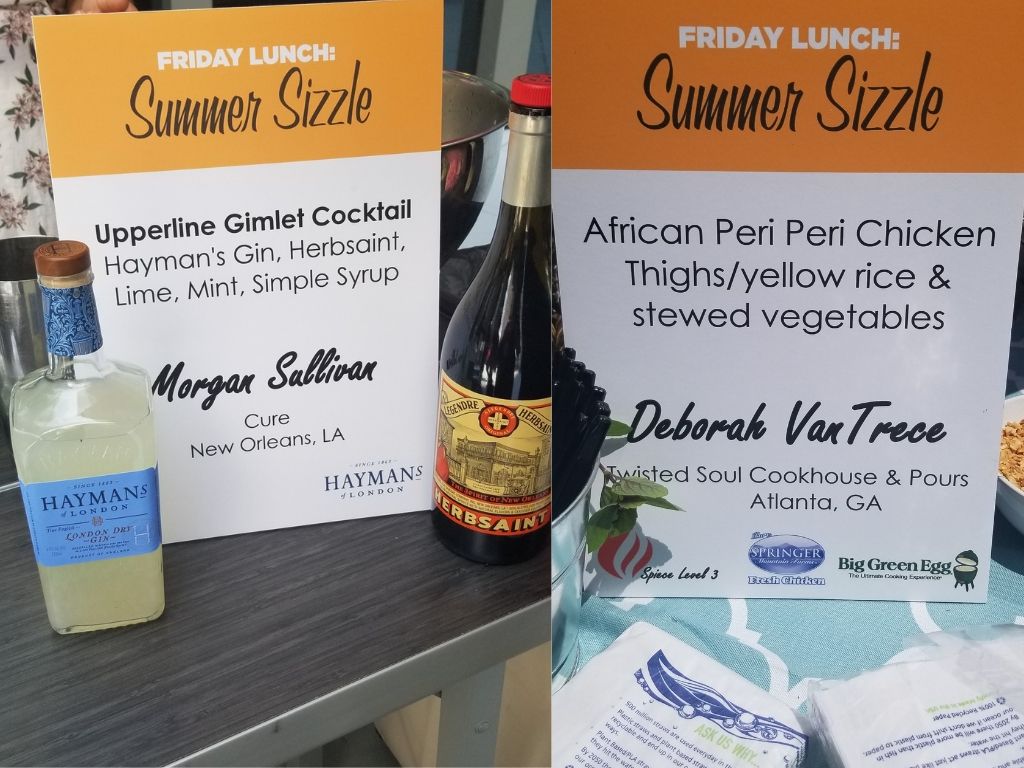 Now if after that you were not full, shame on you because there was plenty for all to enjoy.
Classes
Now if you purchased a day pass, there are learning classes that you can choose, but make it quick because they fill up fast. I was able to sneak in the South X FRANCE and the SOUTH X ITALY classes and they showed how the "South" is not just found in the South, but all over the world and how other regions and cultures make an impact on us here.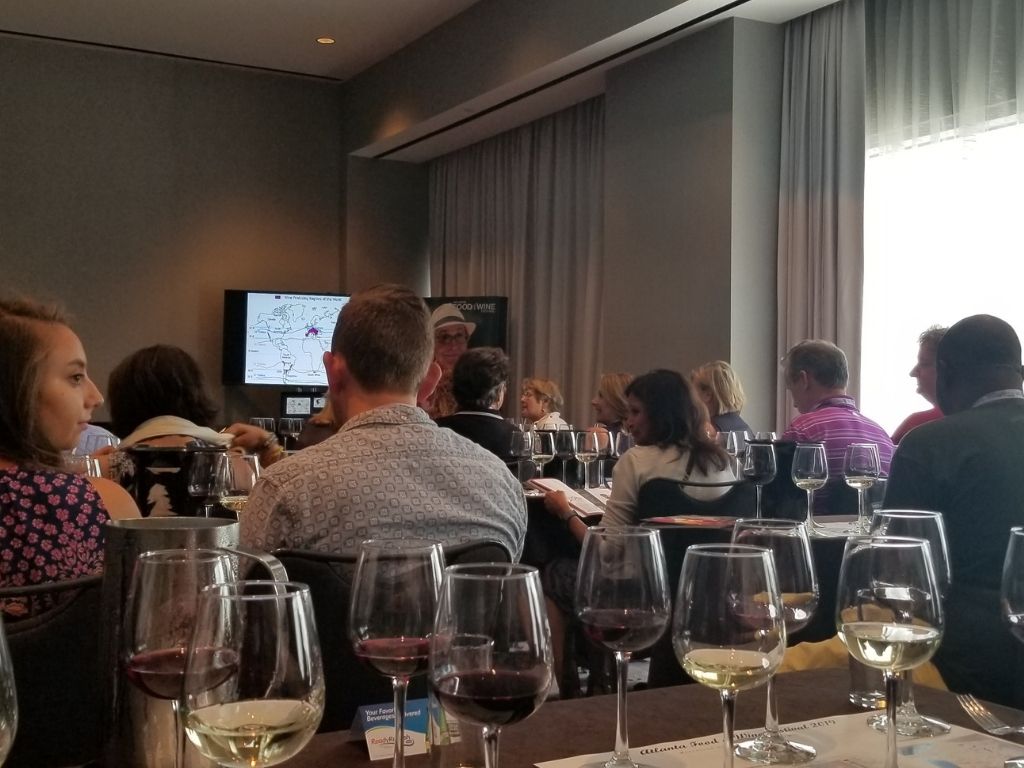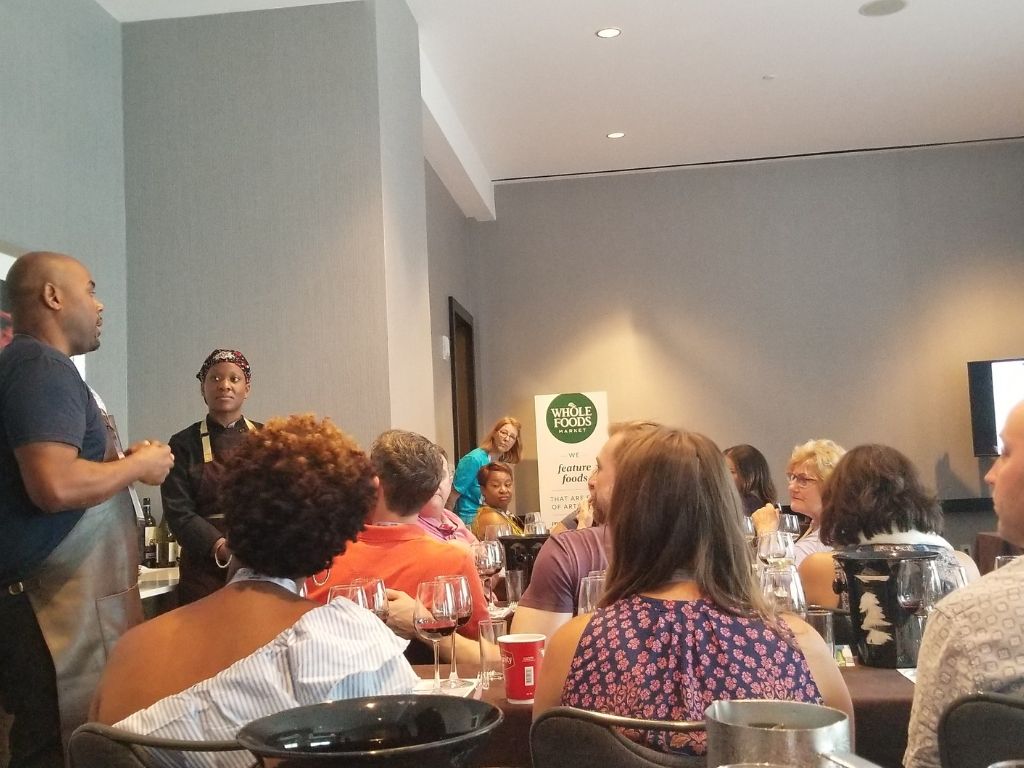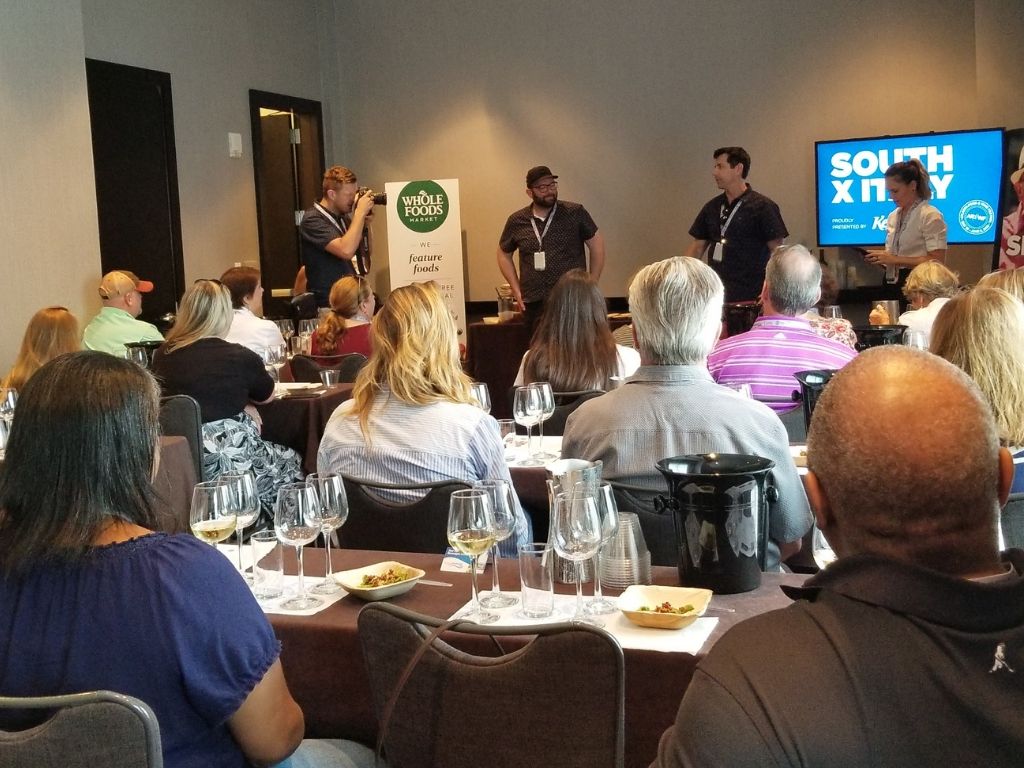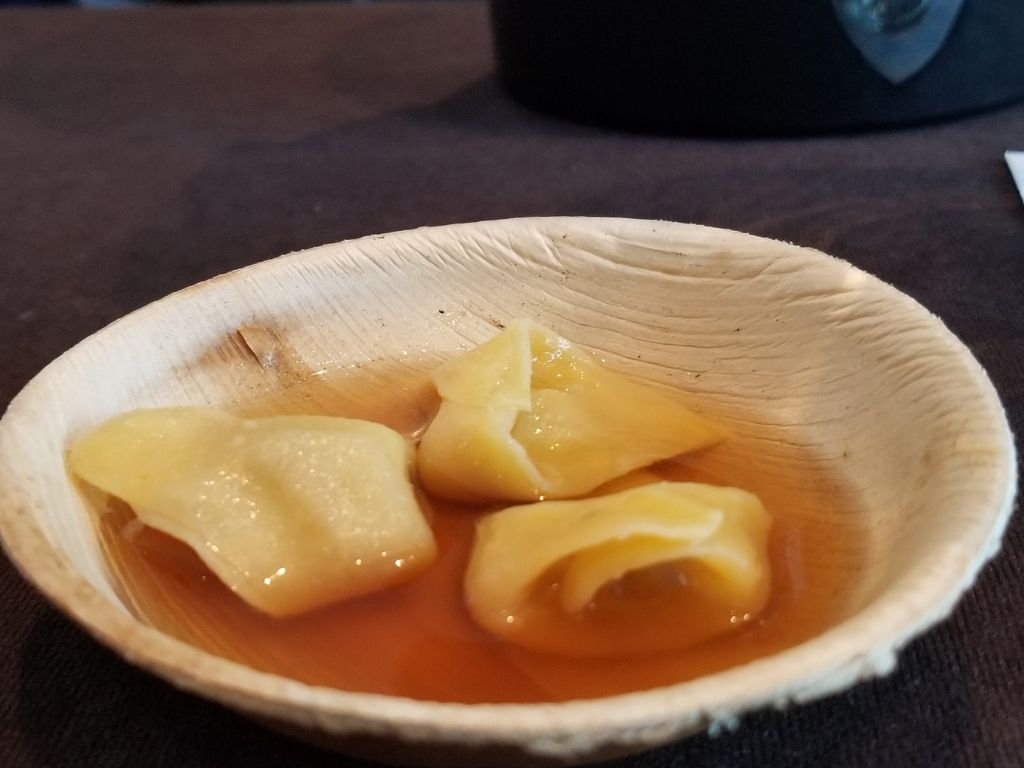 Break time. Time to go back to your hotels and recoup right quick because the main event is on at 7:30 pm. Hubster and I stayed at a hotel nearby so we left and rested a bit and then came back out to prepare for the nights festivities.
I have to share again about the Connoisseur Experience and you are asking what is the big deal about it? Well to be quite frankly, they have their own events separate from others. For instance, while lots of us were at the Tasting Tents at Historic Fourth Ward Park, they were at the Atlanta Bicycle Barn or a dinner at the Loews Hotel.
Can you say that we did not get to everything!! We were having so much fun at some of the tents and exhibits that we were so exhausted and full by the time we went down one side of the park and made our way back up to the other side. Moving this portion to Historic Fourth Ward Park was a wonderful idea; it was beautiful and much more sidewalk space just in case it did rain. If you were there last year then you would know what I am talking about. It rained so bad last year on Friday during the event that a lot of us had rain boots and muddy shoes:)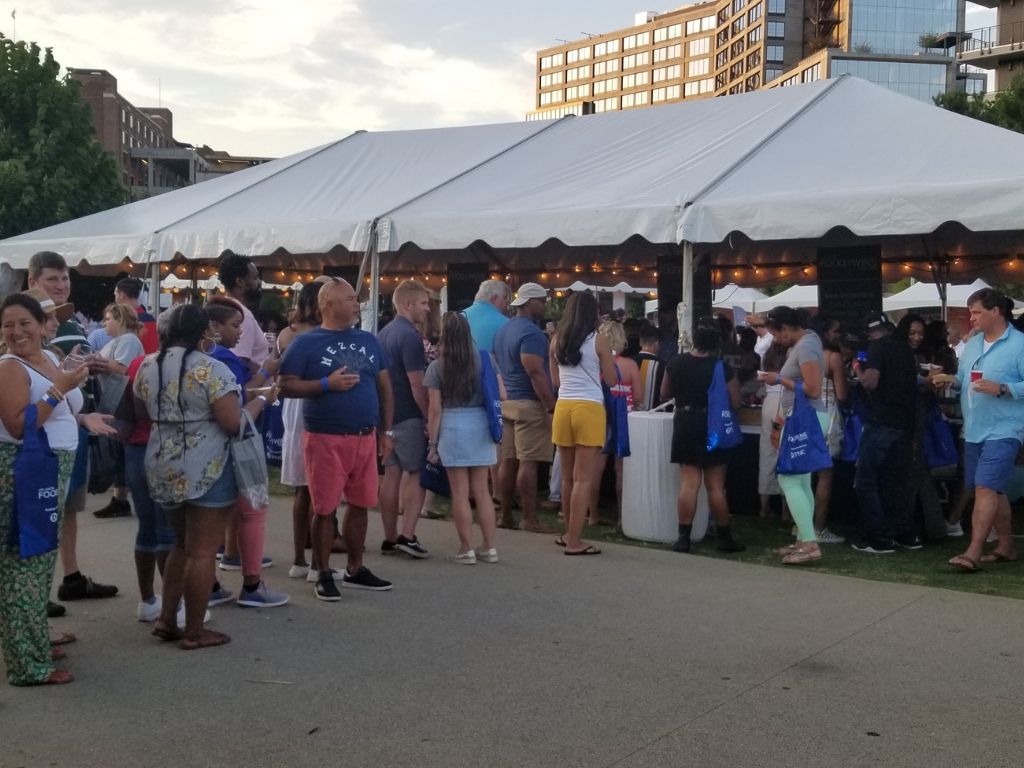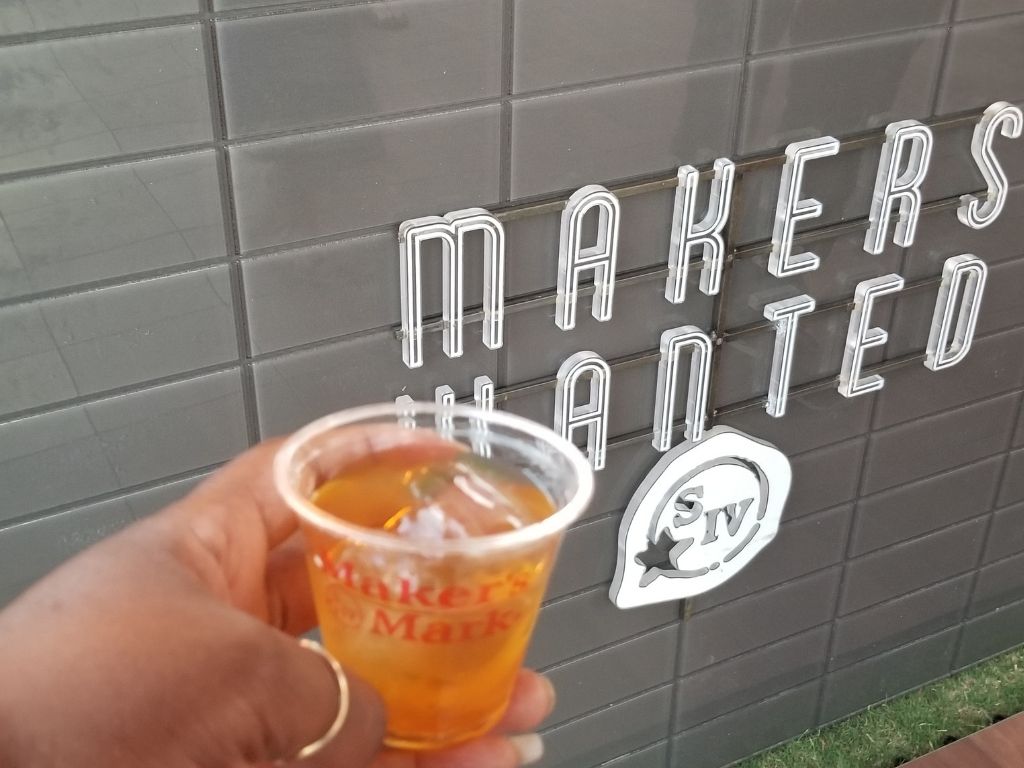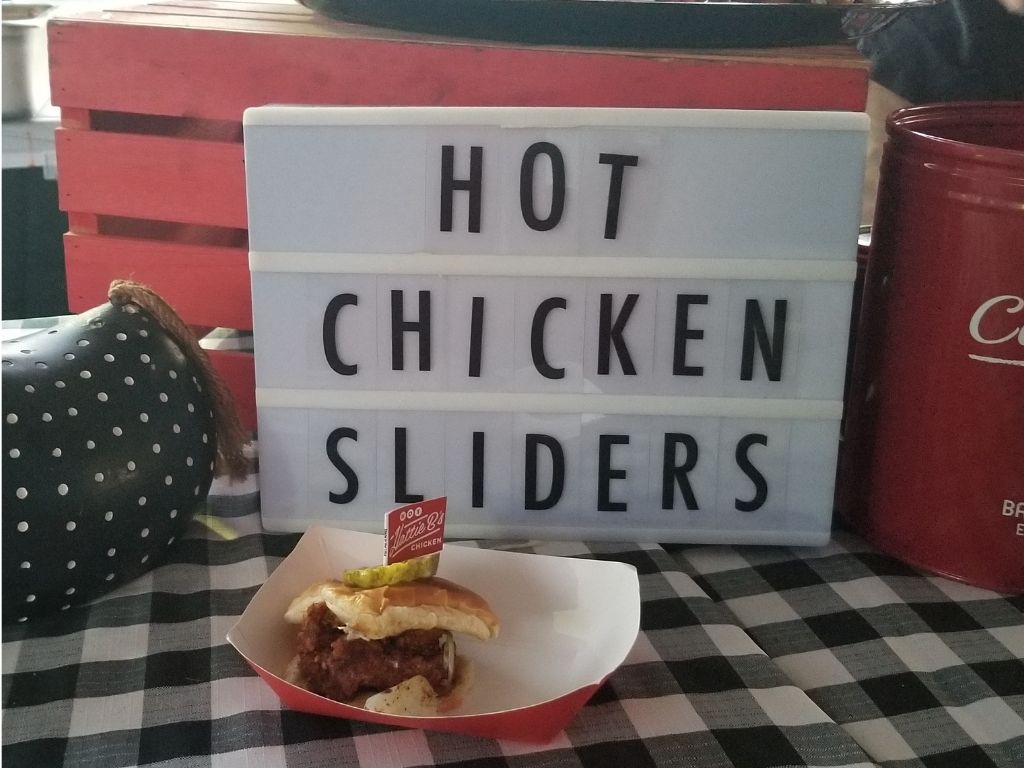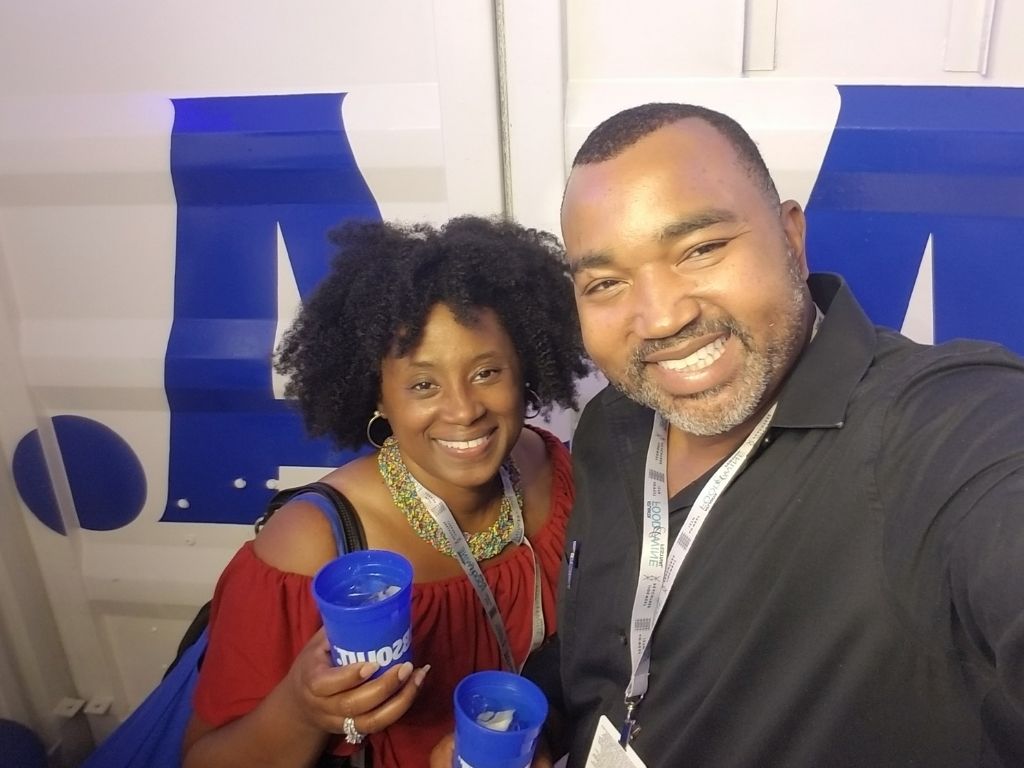 There were so many wonderful food choices that it was very difficult to select just one so I selected two favorites (the sandwiches from Hattie B's which shame on me for not visiting them b/c they are near a section of town that I am in at least once a month, in little five points where my favorite theatre is, Horizon Theatre. My second choice and I need to say shame again on me. Hubby and I were there last year for my birthday, Beau Rivage Hotel and Casino in Mississippi. Totally stayed there and did not eat there. We have to go back especially after hearing that Kristian Wade won #PNCBestoftheFest competition. That daggone burger with the fried oyster on top was TOPS!!!
As we walked away full of joy and full of food and drink, we shared with each other our favorites but right before we did that, we had to sit on that Red Eye Rye Motorcycle (this time I was in control) and sip some Rye and Coffee which was actually pretty good.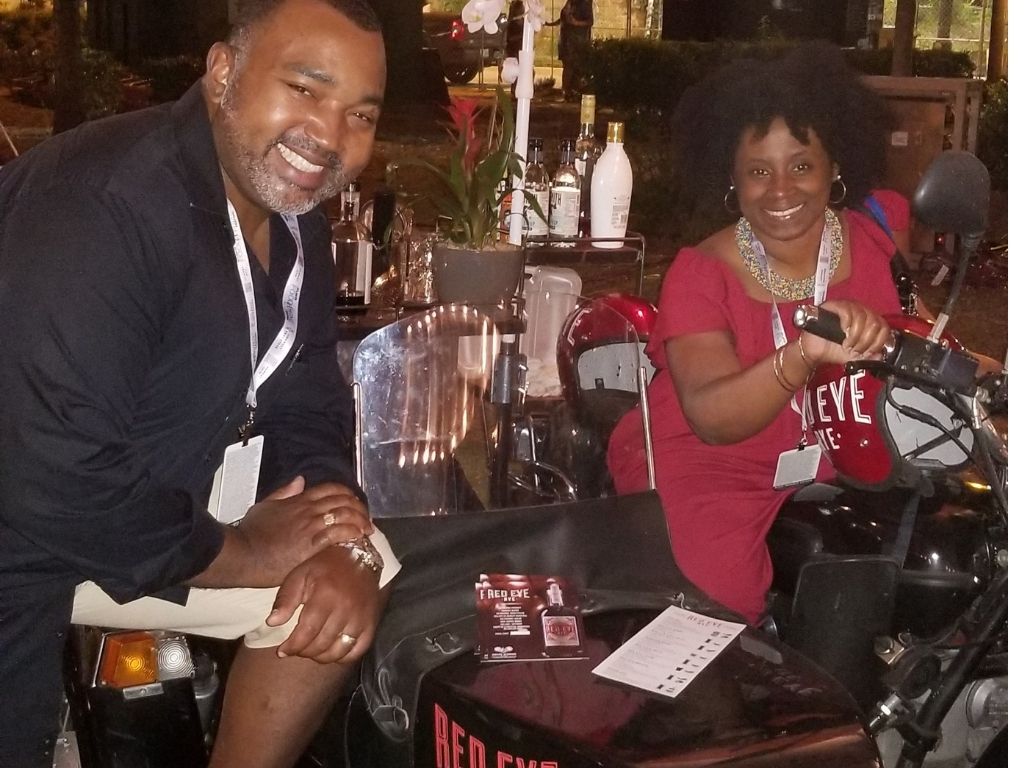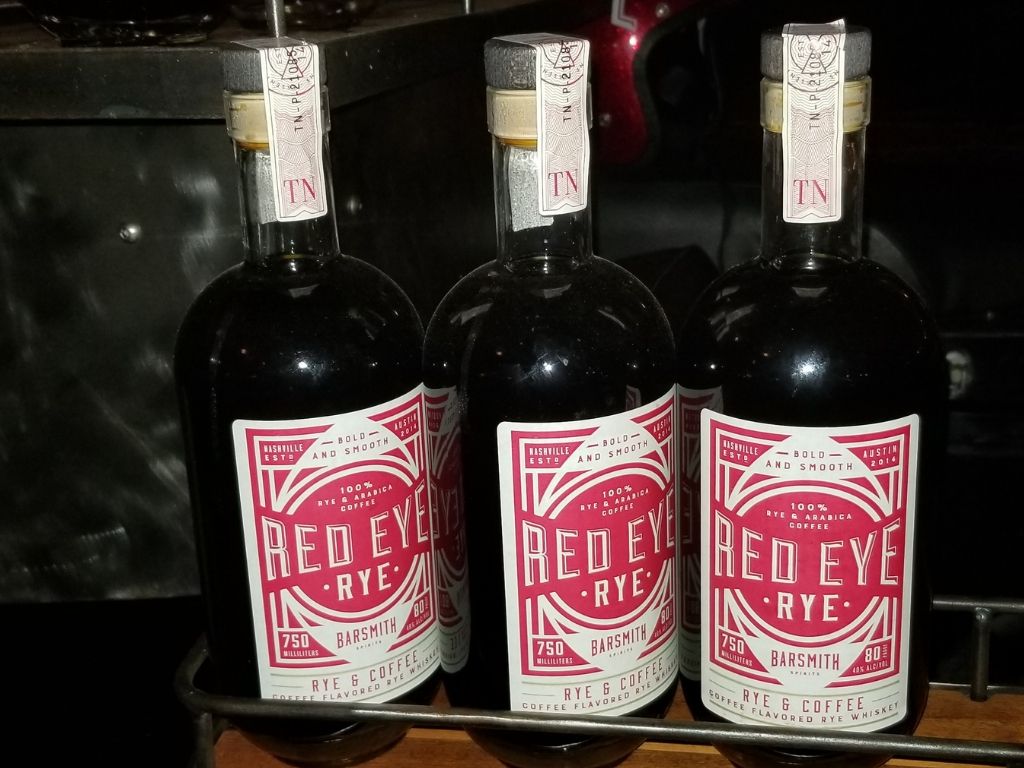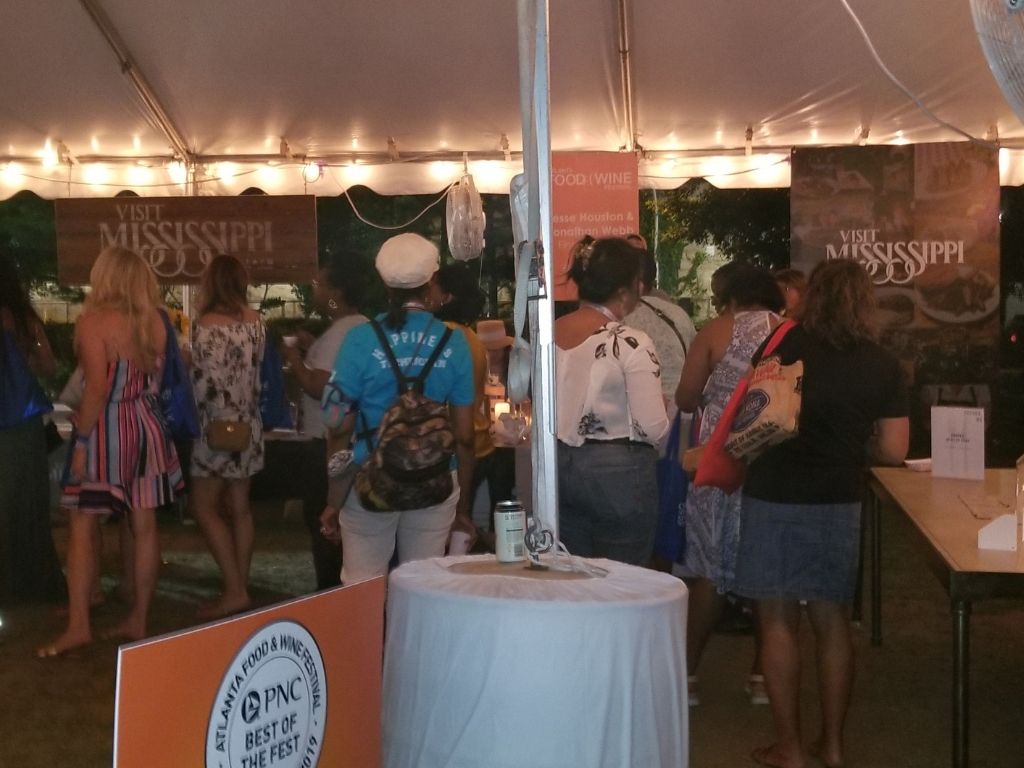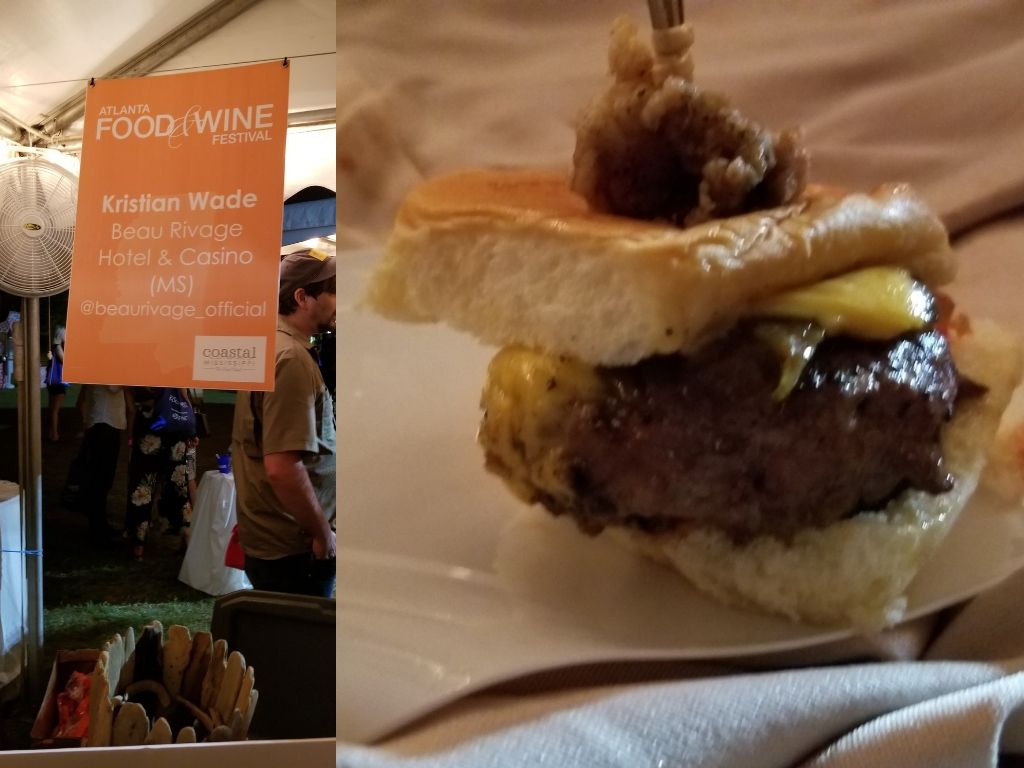 I was invited to the Connoisseur Breakfast where I was able to Savor Arkansas, #savorarkansas and can you say I did not realize that I was in for such a treat. Everything and I mean everything was wonderful, from the representatives to the chefs and bartenders. I even met some fellow Michiganians who have a wonderful restaurant in Arkansas. I could not leave without sharing some pictures and it ended with a surprise swag bag at the end. Way to go!! So sad it had to come to an end for me, but not for thousands of others who were able to enjoy the rest of the weekend's festivities.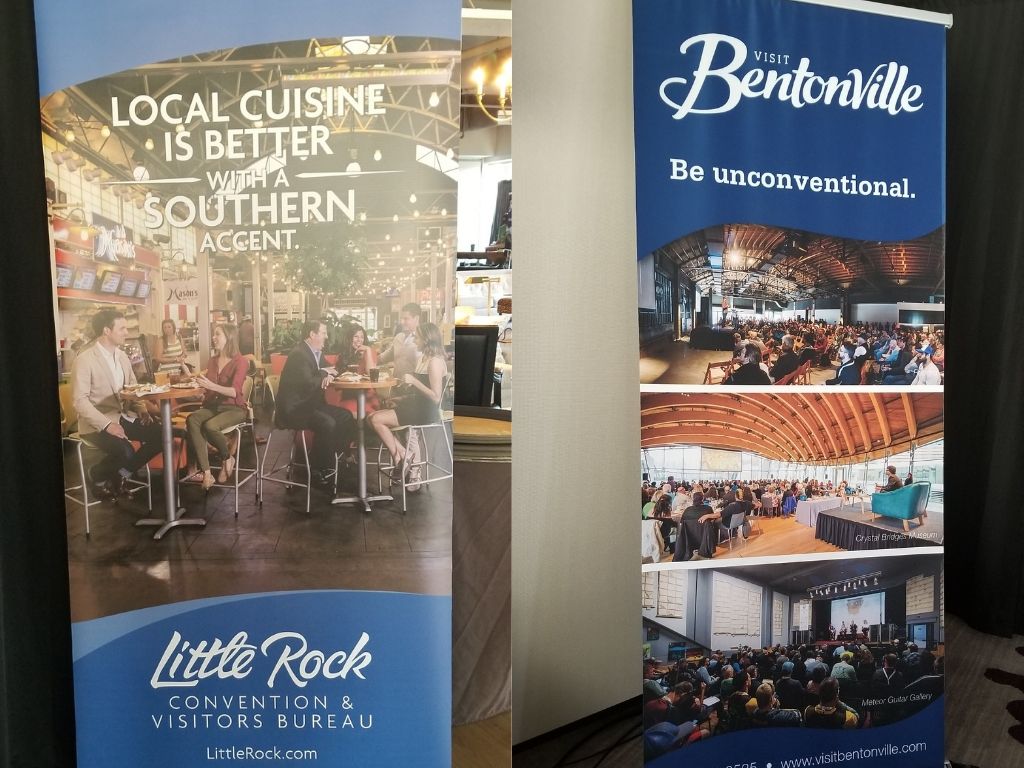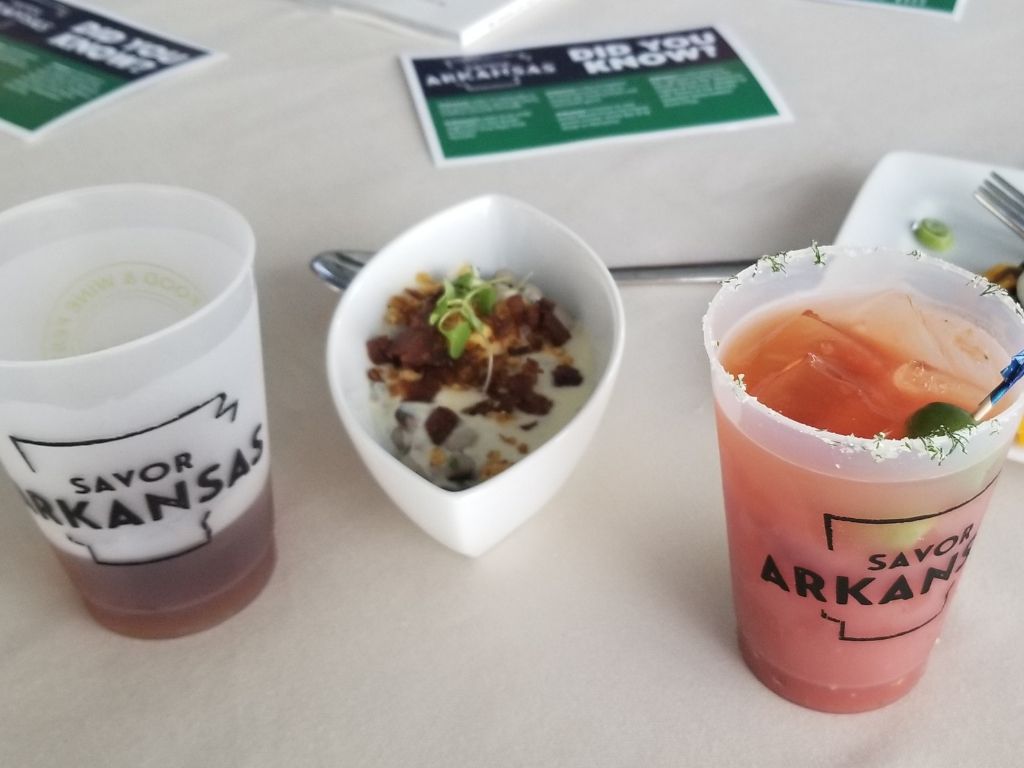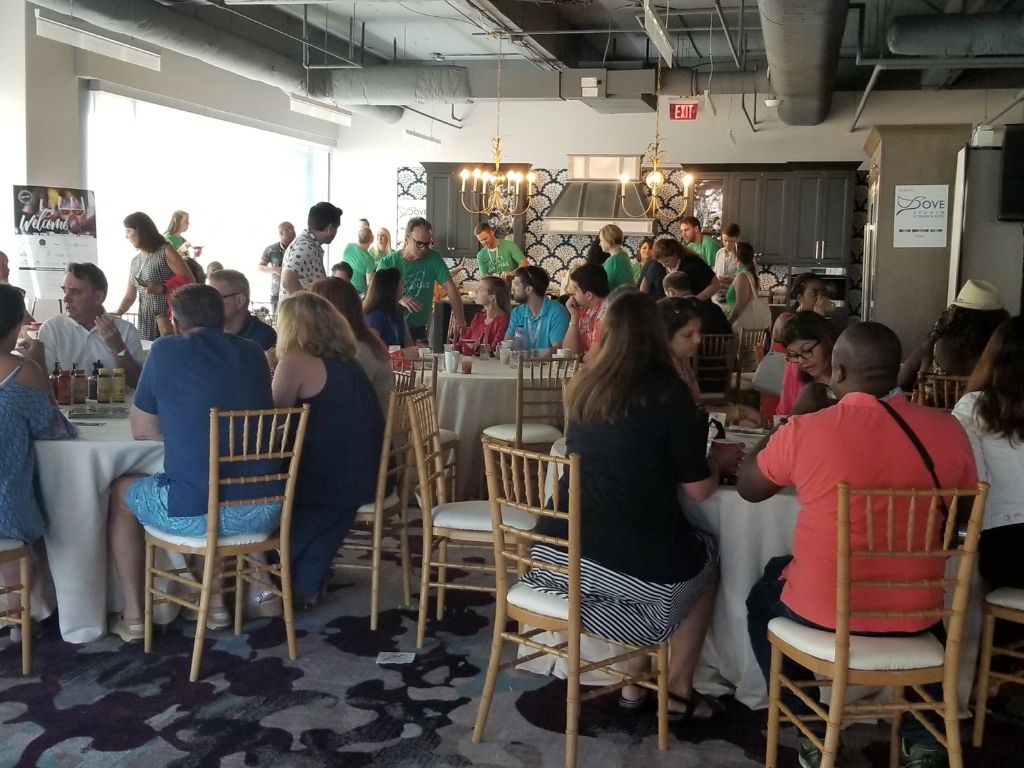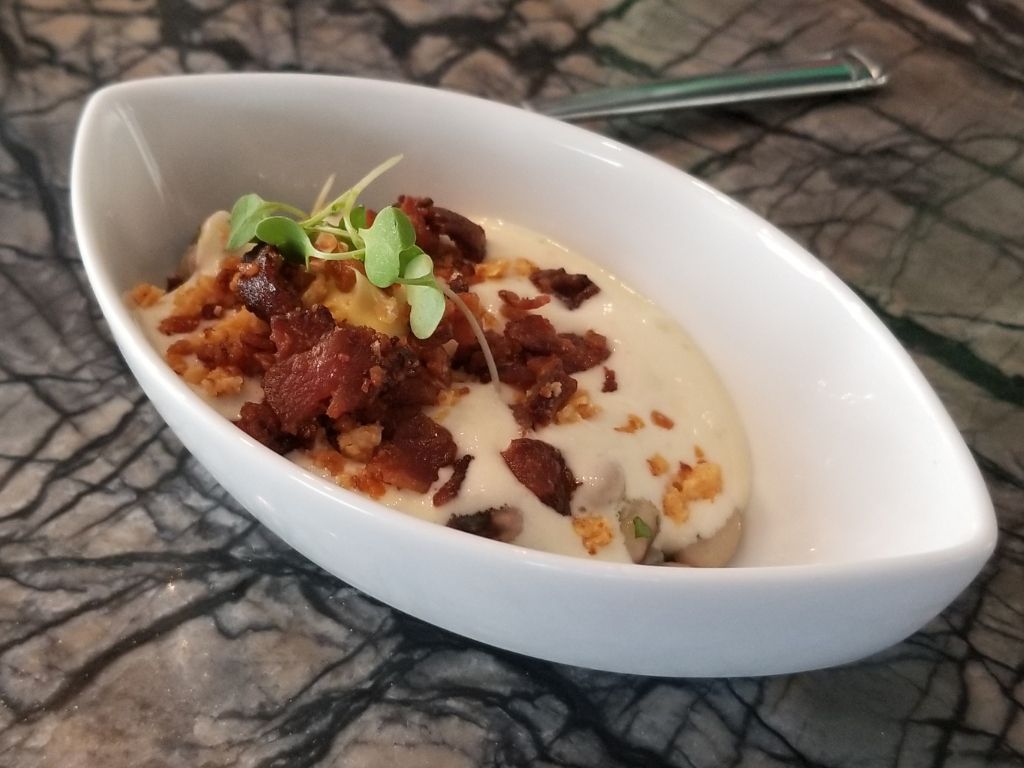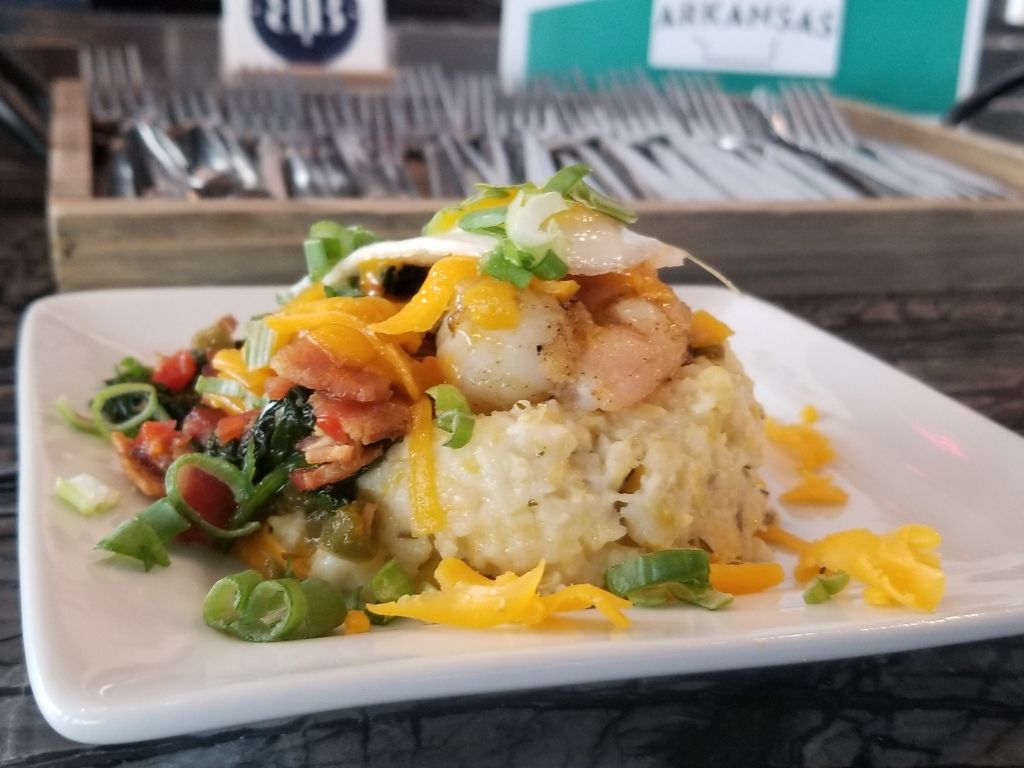 You talk about a ball. Next year cannot come fast enough, so to make sure you are in the know and stay in the know, feel free to follow me at any of my social media channels, just search for God4bandme as well as checking out atlfoodandwinefestival.com for all the details you will need for next year's event.
What is your favorite Spring Festival to attend?
---

ENTER TO WIN AN OCEANFRONT CONDO or $50,000 CASH! 
Win an Oceanfront Condo and Change Your Life! Vacation Myrtle Beach, one of the largest providers of family vacation accommodations in Myrtle Beach, SC, is pleased to announce the launch of The Great Myrtle Beach Condo Giveaway contest, which features the grand prize of a furnished oceanfront condo at The Caravelle Resort located in Myrtle Beach, SC, valued at nearly $100,000 (or $50,000 CASH, winner's choice)!!! Other lucky winners will receive a 7-night stay or a 3-night stay at one of Vacation Myrtle Beach's oceanfront properties.
The newly renovated, oceanfront efficiency condo offers room for up to four guests and includes a fully-equipped kitchen. In addition to its prime Myrtle Beach location, the resort provides convenient access to all of the area's major attractions, restaurants, and things to do. Families and couples enjoy a wide variety of on-site amenities including an indoor pool, a block-long poolscape complete with a large pool, whirlpool, lazy river, kiddie lazy river, kids' pool, poolside bar, and plenty of relaxing deck options. In addition to everything you need for fun in the sun, the resort offers an array of dining options as well as an opportunity for rejuvenation and relaxation at its on-site spa.
The Great Myrtle Beach Condo Giveaway sweepstakes is now open for entries, see below:

For Official Rules and for more information about Vacation Myrtle Beach properties and deals, please go to https://woobox.com/hsfeoo?source=usfam
---
I have received a copy of this devotional free in exchange for an honest and unbiased opinion. #ad
It has been found that the U.S. is the most overworked developed nation in the world. With Americans having less and less time outside of work, personal time is at an all-time premium.
Author Jaël Naomie know that doesn't leave much time for prayer.
In her new book, "One Minute with God," Naomie provides biblical verses, prayers, and space for reader reflection and notes, so her audience can make time for prayer and growth, in less time than it takes to make a cup of coffee.
"Many of us overlook spending time with God," Naomie said. "We don't think we have time to read the Bible or reflect. This devotional makes it simple and easy, and the response from my readers has been so gratifying!"
Naomie's devotional prayer journal has a biblical verse and prayer for every day of the year.
"We can't avoid all of life's distractions," Naomie said. "But this is a way to make time for what is important, to make all of those other things much easier."
This paperback devotional makes it so to have some time with Father God. It is a devotional that will leave you wanting more and more of a relationship with Him. There is a scripture, a summary/snippet that goes along with the scripture and at the end a chance to reflect.
Becoming Closer to God, One Minute and One Day at a Time
Enter for a chance to win 1 of 2 copies of Closer to God, One Minute and One Day at a Time
---
I have received this book for free in exchange for my honest and unbiased review. 
The Logic of God Ravi Zacharias and Giveaway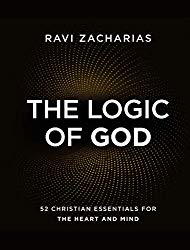 There are a lot of people that think it is crazy to believe in God for many reasons:
They do not see Him
He hasn't revealed Himself
There is not enough evidence that He exists
Throughout my life, I can honestly say that I have had challenges with believing in God because my prayers were not answered, they may have been answered but took longer than I wanted or flat out just were not answered.  Many feel that it is unrational and illogical to believe in a "God that does not exist". He does exist because I have seen him to marvelous things in my life and in the life of others, but it took me some time to get to that point. I did not come out of my mommy's womb believing.
Everyone has a right to their beliefs and trust me I am not hear to dispute them, but maybe just maybe there is a real God and a logical and rational one at that. Follow along as Ravi delves into the realm of helping one see the logic (evidence) of Him.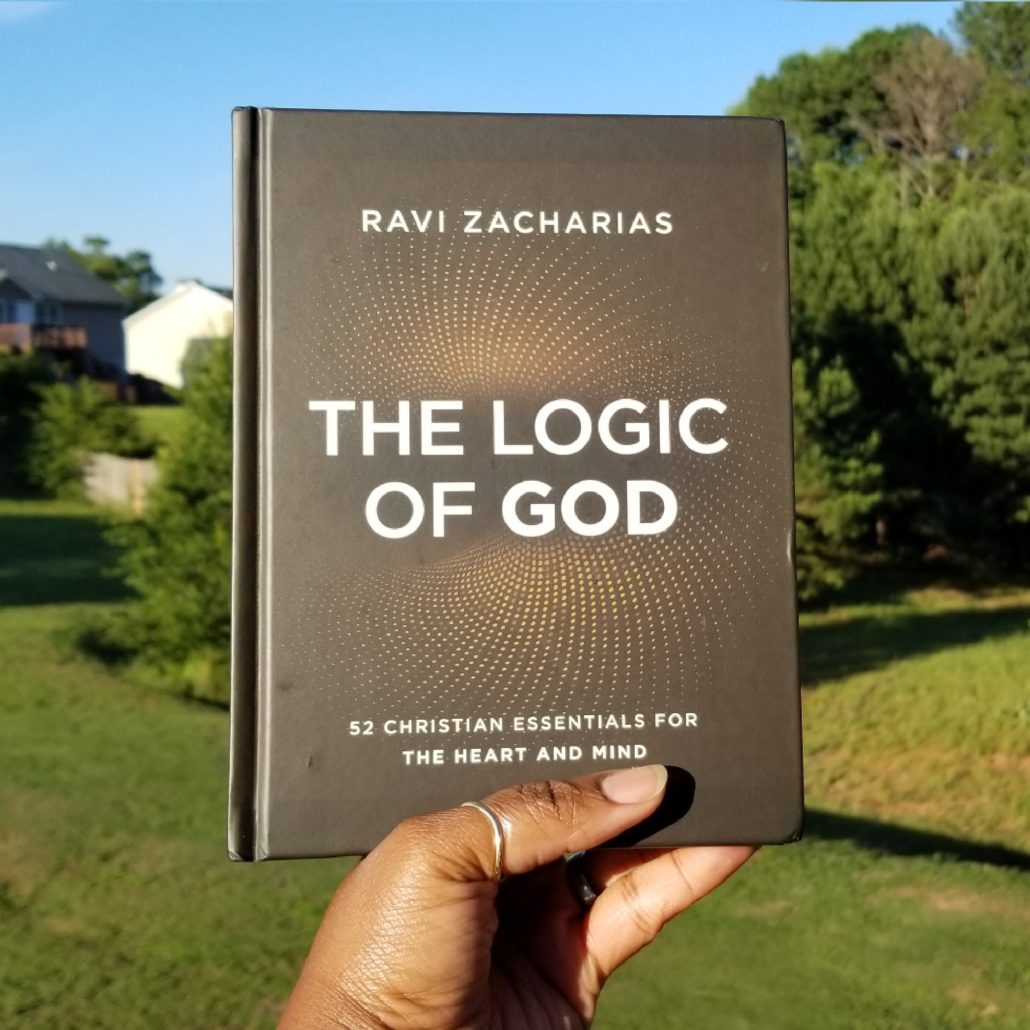 Book Description:
Jesus Christ alone answers our deepest questions.
 We all have doubts that challenge our faith. We wonder whether the Bible still matters, or whether God is truly as loving and personal as we hope. In his first ever devotional, The Logic of God, apologist Ravi Zacharias offers 52 readings that explain how and why Christianity, the Bible, and God are still relevant, vital, and life-changing for us today. To all our dilemmas Ravi says, "I am convinced that Jesus Christ alone uniquely answers the deepest questions of our hearts and minds."
 With a remarkable grasp of biblical facts and a deep understanding of the questions that trouble our hearts, Ravi tackles the most difficult topics with ease and understanding. But The Logic of God is more than intellectual; it is also personal, offering thoughtful wisdom on:
when Jesus draws especially near you.
the deep ray of hope found in God's Word.
how God transforms disappointments.
why prayer matters.
how genuine peace is possible.
making sense of suffering.
Here is your chance to win a copy for yourself:

​Ravi makes profound biblical truth easy to understand. And if your life is busy, this book is designed for you! It addresses 52 topics that you can read over the course of one year or slowly digest at your own pace. Each entry includes a Scripture, questions for reflection, and some practical application steps.
When you're struggling with questions and doubts, confused, curious, or just want a clearer way to express your faith The Logic of God has answers that satisfy the heart and the mind.
This book which can be used as a devotional is easy to read, has a scripture at the beginning of the chapter, readings,  and at the end a reflection questions and  personal application section to help challenge you and get you involved.
If you do not want to take your chances to win the contest above, you can always purchase the book here on Amazon.
---
I have received passes to the performance for free in exchange for my honest view of the performance. #ad #htc35

The Cake: Wows at Horizon Theatre in Atlanta
June is a month of many things and one of them is National Pride Month. In time for the celebration, Horizon Theatre, is showing another performance of what again proves to be another powerful one, The Cake.  As always, I have shared with you all that most of the performances that I have had the pleasure of attending left me thinking. Do I display love some kind of way daily in my interactions with people? How can I communicate it better to the ones in my circle and outside of my circle? I can honestly say that I was a little concerned about my mom-in-love seeing the play, but excited at the same time. Horizon Theatre is not afraid to confront controversial topics and that is one reason why it makes it always exciting to see what they are going to do next.
Here is a short synopsis:
When Della, a North Carolina Baker and devout Christian, is asked to bake a wedding cake for her best friend's daughter, she is overjoyed. But that joy is short-lived when she learns that the intended is another bride. Struggling to reconcile her deeply-held belief in "traditional marriage" and the love she has for the woman she helped raise, Della finds herself in strange new territory.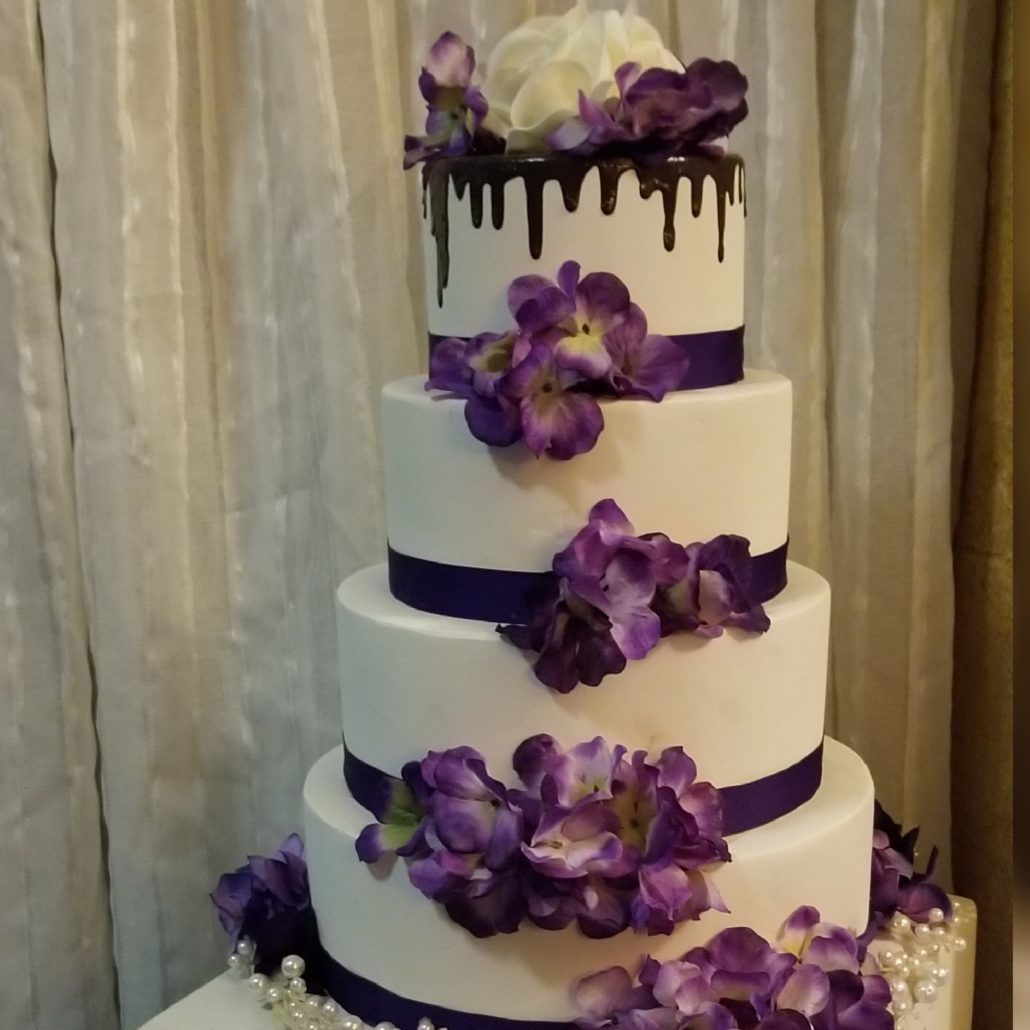 See what I mean, a topic that has some talking to each other and thinking to themselves about more what-ifs and what would you do if it was your family. I left questioning myself and some of the people in my circle. There were lots of deep topics and situations in the play and Horizon Theatre keeps handling them head on and what it left me with was, no matter what my belief set is, Love and Communication are always where you need to start. You may not ever agree with the next person, but you can always address them in love and communicate with them. Love and Communication will take you far. All types of people from various walks of life were there enjoying the play and making comments as they left how great of a performance it was.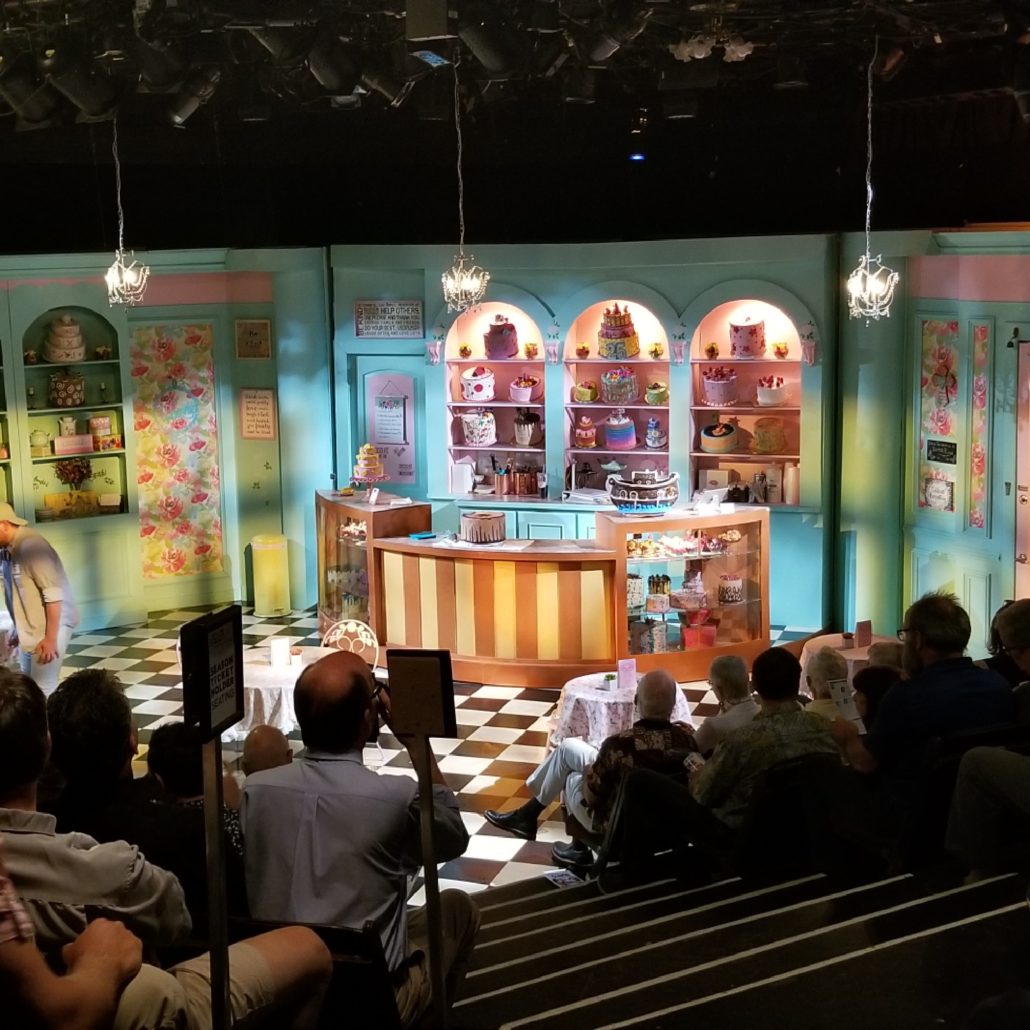 Below are just some of the outstanding work that the set designers come up with and each and every play is different. The sets are always amazing and so are the staff at Horizon Theatre. Kuddos to them all. P.S. My mom in love enjoyed her experience and when she comes back in town for another visit wants to come see another play. This is a testament of how great of a job everyone did.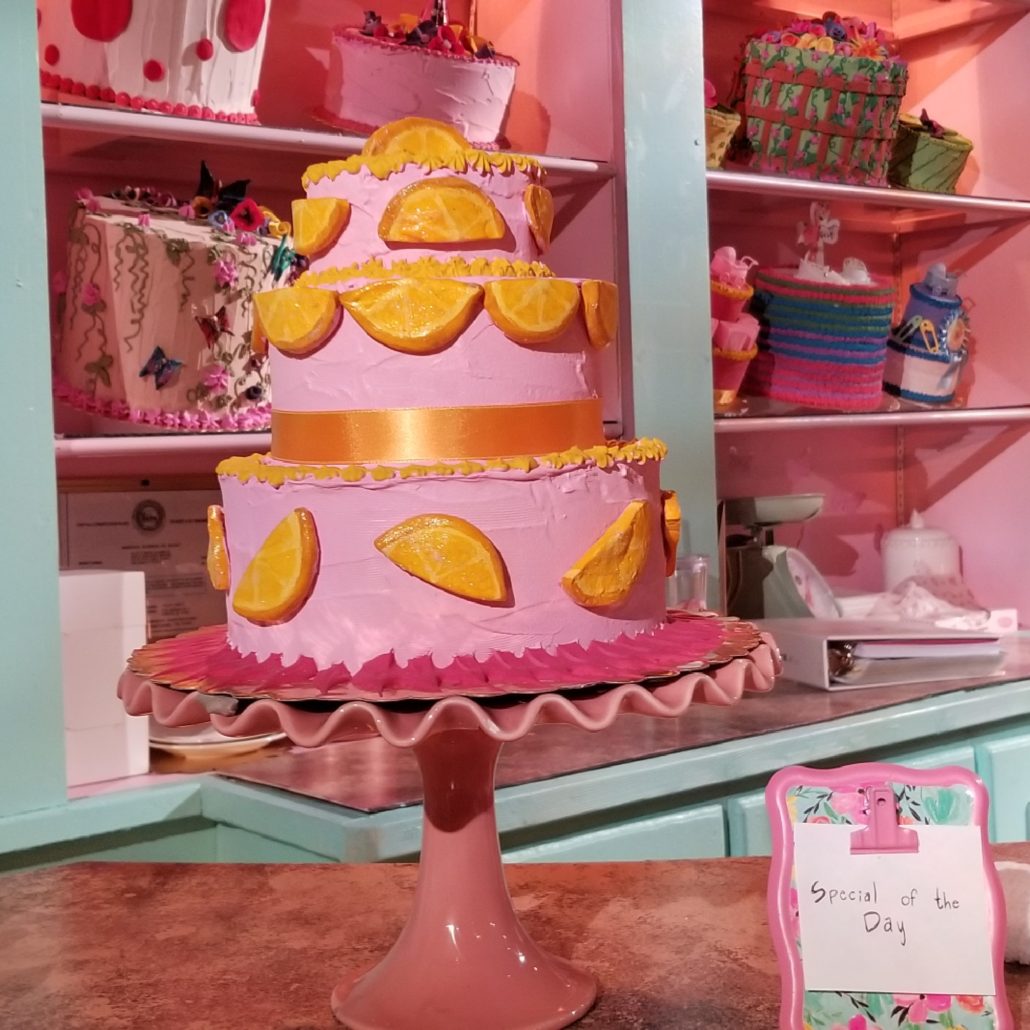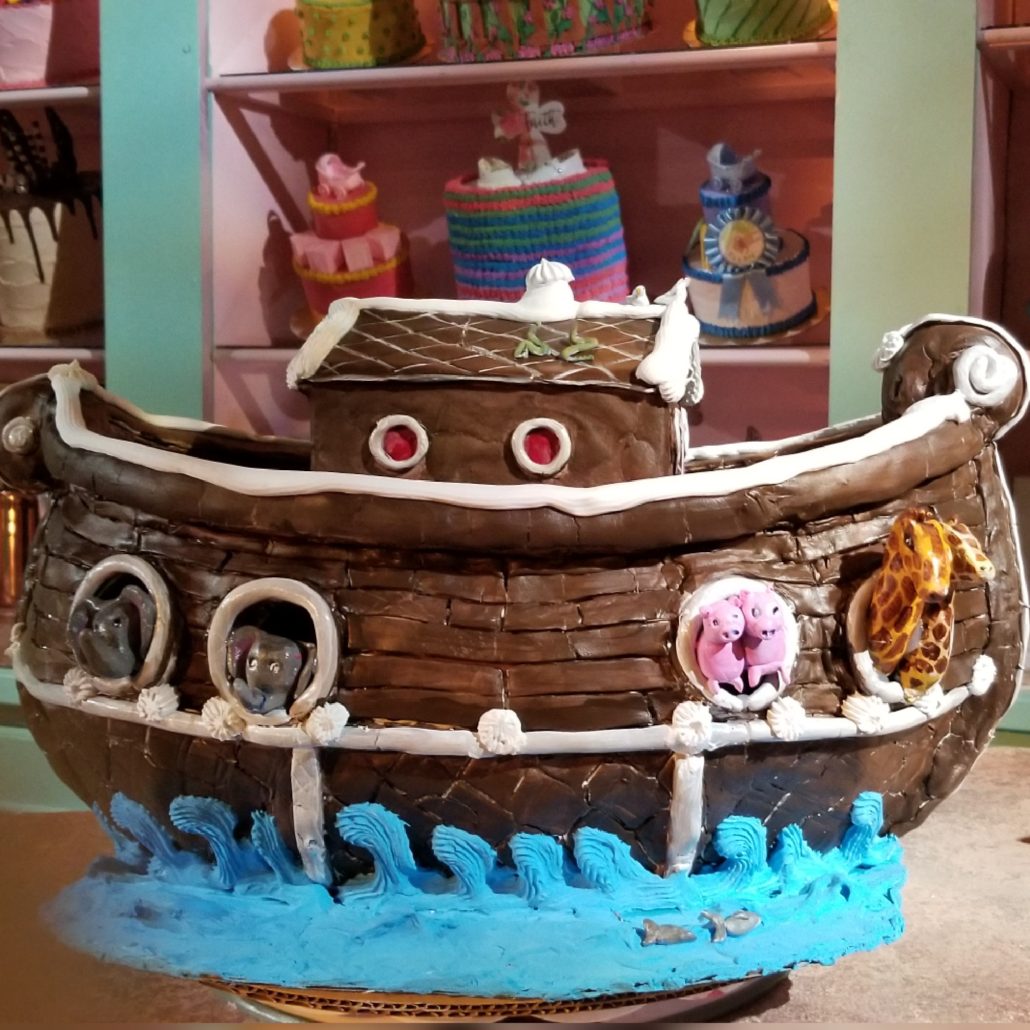 THE CAKE will run May 17 – June 23, 2019 (Press Opening: May 24, 2019). Performances are Wednesday through Sunday (Wed-Fri at 8pm, Sat at 3pm & 8pm, Sun at 5pm). There are no matinees on May 18, 2019 and June 1, 2019. There is an ADDED MATINEE on Thursday, June 20, 2019 at 11am. Tickets start at $30 for weekdays and $35 for weekends.  $20 anytime for teens and full-time student under 25 with valid student ID.   Prices are subject to change and will rise as performances fill up. Patrons are encouraged to purchase tickets early for best prices. Seating is general admission. Our intimate theatre is in the heart of Inman Park and Little Five Points at the corner of Euclid and Austin Avenues (1083 Austin Avenue NE, Atlanta, GA 30307), and includes FREE parking. Tickets and information are available at horizontheatre.com or 404.584.7450.
---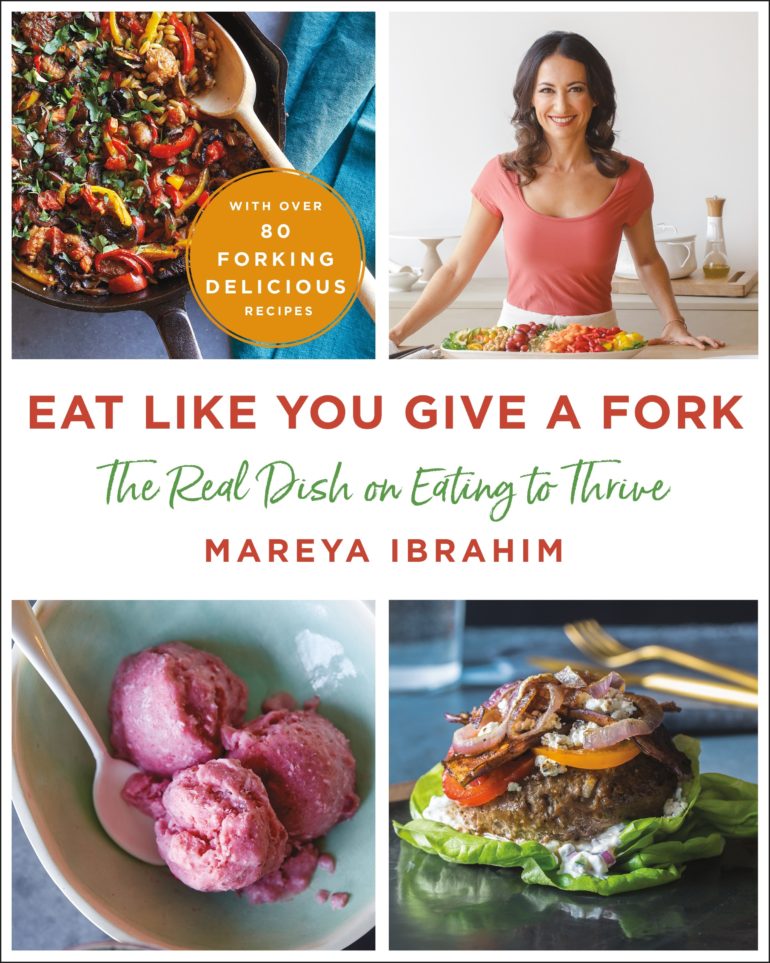 Mareya Ibrahim, nutritionist, award-winning inventor, and the signature chef and meal plan designer for the bestselling diet book The Daniel Plan, has written her own cookbook, EAT LIKE YOU GIVE A FORK: The Real Dish on Eating to Thrive. According to Mareya, no one should do anything that starts with "die." Instead, she invites readers to escape the dreaded diet mentality with a more positive approach to healthy eating. Including eighty "forking delicious" recipes that support eight essential nutritional strategies, Mareya encourages readers to remake their kitchens, taste buds, bodies, and energy levels with honest and easy-to-understand recipes, including:
Zucchini Noodles with Romesco Sauce
Low-Sodium Umami Bone Broth
You Glow Smoothie
No-Bake Oatmeal Peanut Butter Chocolate Chip Cookies
Mareya's fun and holistic approach to food will encourage readers to laugh and get serious about their cooking at the same time. The eight essential strategies Mareya bases her recipes on are: Reset Your Taste Buds, Stock Your Real Kitchen, Get Up on Greens, Take a Vegan Fast Break, Go Gluten-Free Super Grains, Fill in with Good Fat, Become Real Dense, and Live the 90/10 Rule.
With over twenty-five years in the food industry and as the host of the popular Facebook Live show The Real Dish, as well as the podcast Recipes For Your Best Life, Mareya's knowledgeable guidance and great palate will make readers rethink the word diet!
Check out an excerpt from Mareya Ibrahim's book, Eat Like You Give A Fork
ZUCCHINI NOODLES WITH ROMESCO SAUCE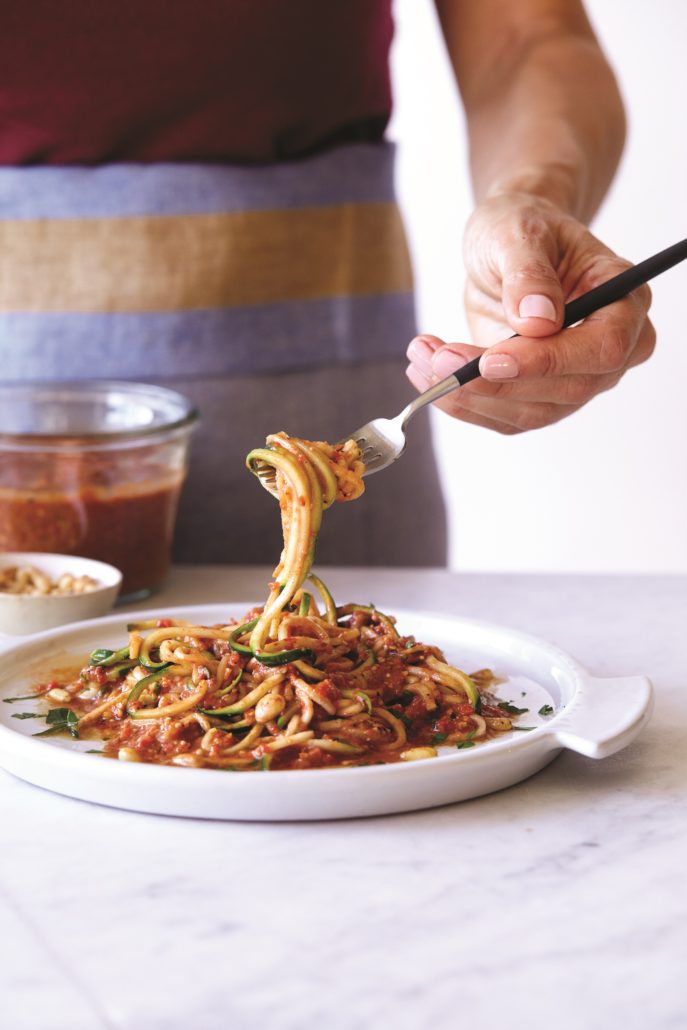 MAKES 2 TO 4 SERVINGS
INGREDIENTS
1 tablespoon extra-virgin olive oil
4 zucchini, cut with a spiralizer into linguine shaped noodles
1 cup Romesco Sauce (recipe follows)
1 tablespoon chopped fresh parsley
1 tablespoon grated pecorino cheese or other hard sheep's milk cheese (optional but recommended)
DIRECTIONS
1) In a medium skillet, heat the olive oil over medium heat. Add the zucchini noodles and cook, stirring, for 2 to 3 minutes.
2) Transfer the zucchini noodles to a bowl and add the romesco sauce. Toss to thoroughly coat the noodles.
3) Finish with the parsley and cheese and twirl your zoodles with zeal!
Romesco Sauce                                                                                           Makes ¾ cup of sauce
The fanciest easy dish you'll ever make and want to eat by the spoonful. Use it on everything. 'Nuff said.
 INGREDIENTS
1 large red bell pepper
1 cup grape tomatoes
2 garlic cloves
1 teaspoon smoked paprika
½ teaspoon ground cumin
¼ teaspoon sea salt
2 teaspoons extra-virgin olive oil
¼ cup pine nuts or blanched almonds
DIRECTIONS
1) Preheat the broiler or heat a grill to medium-high heat.
2) Broil or grill the bell pepper, tomatoes, and garlic until blistered with a bit of char and soft all the way through. Transfer the tomatoes and garlic to a food processor. Stem and seed the bell pepper and add it to the food processor as well.
3) Add the smoked paprika, cumin, salt, and olive oil and process until smooth. Add the pine nuts and pulse until combined but the nuts still have some texture.
4) Store the sauce in a sealed container in the refrigerator for up to 10 days. Toss it with veggie noodles or cooked proteins, or use it as a dressing.
---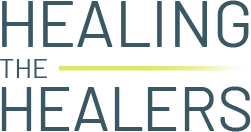 When tragedy strikes there are some brave individuals who willingly take on the task giving their full hearts to assist others, but how often are they looked at. How many look at how they are dealing and coping and whether they are at all or not? I heard a very sad story of a Pastor that had been there for his congregation, but in the end, no one was there for him. He felt so alone and abandoned that he killed himself. How awful is that? Maybe, just maybe if some of the people he sits down with and listens to took the time to listen to him? Maybe if he had the courage to speak to a professional or fellow Pastor friend. This probably would not have happened.
In this five-part documentary series, Reverend Matthew Crebbin talks with other faith leaders to discuss trauma from their viewpoint. The conversations touch on various topics including how to help a community broken by tragedy as well as how to cope with the trauma themselves.
Healers Need Healing Too
Healing the Healers is a new media resource intended to support clergy, laity, social workers, first responders and other spiritual care providers facing community-level trauma. The five-part film series is accompanied by a discussion guide including written reflections by scholars, clergy and other experts.
Healing the Healers is a valuable resource for clergy, advocates, social workers and, really, anyone and everyone who would like an understanding of how trauma effects a community and their leaders. Before the story that I shared earlier about the Pastor feeling alone, I never thought about the Pastors or Religious Leaders who serve the communities. I know that they are human, but sometimes you forget that they are human when it comes to tradegy. They are supposed to be there for us, but really everyone needs to be healed, because all of us are affected.
Check out this screener below:
To help celebrate the release of HEALING THE HEALERS, you have a chance to win a $50 Fandango gift card by entering below.

If you do not mind, for the sake of those in your life that are some form or first responder, please share this post with them. Maybe it can help them in someway or another, if nothing else, that there are others out there that want to know what they are feeling and are willing to help them instead of them always being the ones to help others. It is okay to admit that you are hurting and that just may help in Healing the Healers.
---