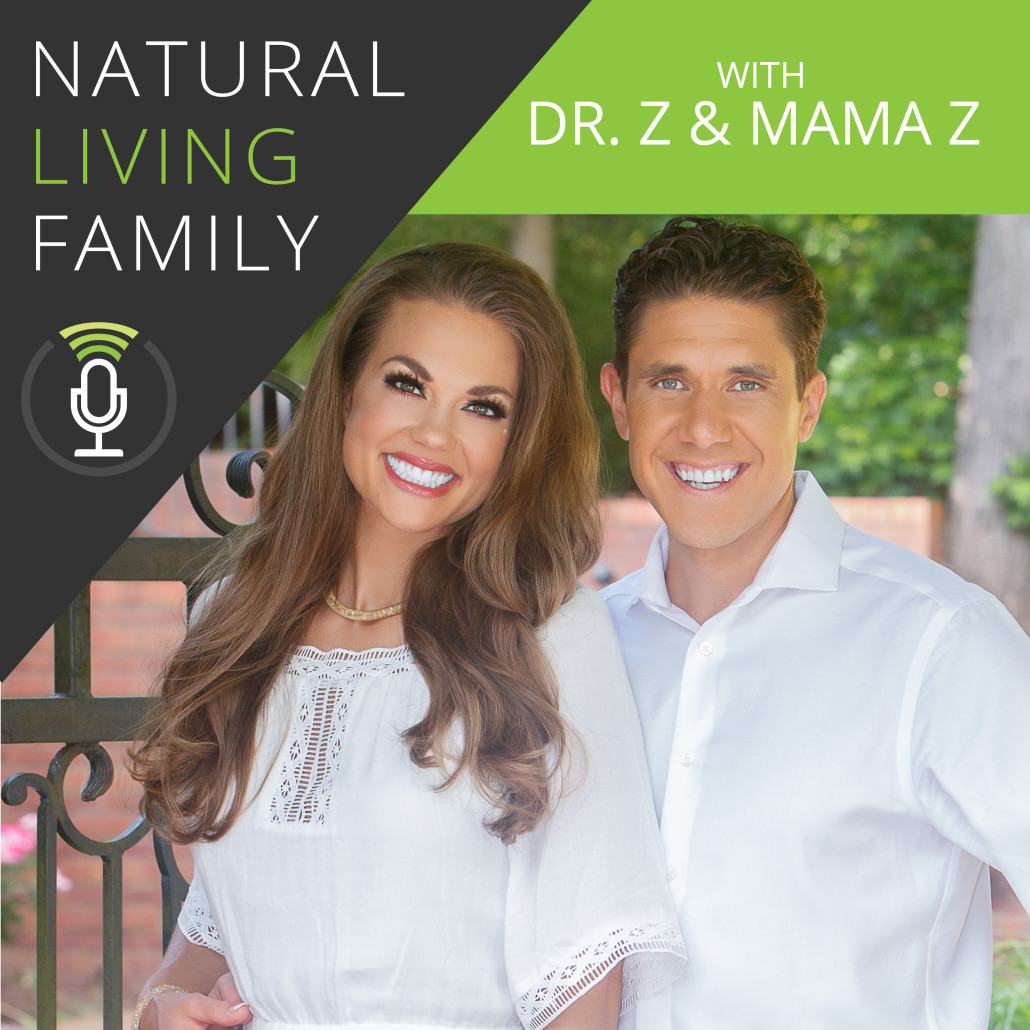 As I have mentioned in past posts, that I am attempting to change this year and trying to reset myself. 2019 is a year of more healthier life changes, which includes the spiritual, physical, and emotional areas. A #newyearnewme #newyearnewyou challenge and just in time for it I ran across this cute couple (Dr. Eric Zielinski) on television talking about essential oils and how their lives were changed by using them.
Natural Living Family Podcast
Fun, witty and always inspirational, natural living pioneer and bestselling author Dr. Eric Zielinski and his wife, natural health guru Sabrina – lovingly known to followers and fans as Dr. Z and Mama Z – have built a global following where they educate millions of people each year about simple, easy-to-follow ways to regain control of their health at NaturalLivingFamily.com. Specializing in toxic-free living and using natural remedies like essential oils, Dr. Z and Mama Z are on a mission to helping people experience an abundant life. On February 4th, 2019 they will launch their new weekly podcast and streaming video series Natural Living Family With Dr.Z And Mama Z.
In early 2018 Dr. Z's book The Healing Power of Essential Oils was published and rocketed to bestseller lists almost overnight. To date, it has sold nearly 70,000 copies through the U.S. trade alone and will be available in 5 different languages worldwide. In May 2019 his second book, The Essential Oils Diet which is co-authored with Mama Z, will hit bookstore shelves in the U.S. and abroad. Listeners and viewers of both the podcast and video series will find material from both books included in upcoming episodes.
The trailer can be found on iTunes now:Â Natural Living Family With Dr.Z And Mama Z.
ABOUT DR. & MAMA Z
The author of the National Bestseller, The Healing Power of Essential Oils, Dr. Eric Zielinski has pioneered natural living and Biblical health education since 2003. Knowing what it's like to be sick from a young age and having recovered from several chronic diseases in his early 20s, he has been on a mission to share the evidence-based approach to natural living that empowered him to regain control of his health with the world. Trained as an aromatherapist, public health researcher, and chiropractor, Dr. Z is an accomplished researcher with several publications and conference proceedings.
Sabrina Ann Zielinski is a home birth mom of four and a natural health guru. The mastermind behind the allergy-friendly food recipes & DIY remedies featured on their website, she's known as "Mama Z" to many mamas who are looking for natural ways to take care of their families. As a certified group fitness instructor, health coach, and beauty pageant trainer, Sabrina's vast background in natural living has helped her empower thousands of women to reach their true potential in Christ.
Dr. Z & Mama Z started their online ministry in 2014 with DrEricZ.com to help people learn how to use natural remedies, like essential oils, safely and effectively. Now, with more 6 million visitors every year, it has rapidly become the #1 source for Biblical Health and non-branded essential oils education online. The Z's live in Atlanta with their four children.
Do you listen to healthy living podcasts? If so, have you heard of Dr. Z and Mama Z?